Our Story | The History of SQ Digital
SQ Digital has been in the digital marketing business for more than 20 years. Here's our story.
Origins: 2000-2004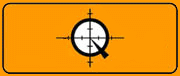 Launched in 2000, SQ Digital – or SearchQuest as it was then known – consisted of a student loan, a bedroom and a computer.
Back then, brothers Husen and Vilayte had only just learned that the Y2K problem was a bit of a myth. They were dealing with search engines such as MSN, Jeeves, Lycos and AOL UK and they'd just found out about something called optimisation.
After spending a month tucked away in their bedroom office, from where they took on their first client, they moved into an office in Lancaster. They called in favours from friends and family and cobbled together office supplies and furniture for a newly formed sales team, who were paid on commission.
Vilayte still worked part-time at a local clothing shop while trying to get the new business off the ground. He earned about £40 a week, which covered the lunch bill for the team at SQ Digital.
Times were tough in the rented £60 a week office in the early 2000s. The team was operating on a tiny budget and relying on clients' fees to stay in business week by week. In those days, one missed or late cheque could have spelt the end of the business.
Thankfully, drive and determination ensured a surge of clients came on board.
In the first four years of SQ Digital, we established ourselves as an SEO agency while other businesses focused solely on building websites. We found a niche in the market, as SEO was a service that was still relatively unknown. We were one of the first agencies in the UK to offer SEO and attracted some household name clients, including Virgin, EA Sports and even the London School of Economics.
Nothing gives me greater satisfaction than searching for a keyword on Google, and seeing our clients at the top of the rankings.

– VILAYTE
We spent time on research and development to establish our own optimisation techniques and focused on making them work for our clients. We were targeting results for our clients and our logo reflected this.
A Period of Growth: 2004-2014

In 2004 we made the decision to move out of our tiny offices and found the perfect space in another city centre location. Our expansion was helped by a council relocation grant, along with funds raised from our growing client portfolio. We needed larger offices to accommodate our team and to provide a professional setting to host client meetings.
Moving to the larger office meant we could branch out to offer website design and development alongside SEO. We'd always promoted SEO as our unique selling point. We were able to tell new clients that not only could we build them a website but we'd make it search engine friendly too.
When we first started out, our dad thought we sold computers and I think he still does even today.

– HUSEN
During this 10-year period, our staff grew from 15 to 25 as we began to offer more services to our varied portfolio of clients.
In 2008, the worldwide financial crisis shook the business world. Unfortunately, we saw other companies in our industry go under but we remained determined to succeed and grow. Always exceeding expectations, we never stopped experimenting, even in the face of a significant downturn that affected everyone.
A big advantage was that we were – and still are – adaptable and resilient. We had to be more flexible and innovative with our ideas and services following the recession. We offered value for money and went from strength to strength as an agency, continuing to grow our client portfolio in the process.
Expansion: 2014-2017

By this point, we were bursting at the seams with our expanding workforce. This prompted us to make the move to 76 Church Street.
The list of services we could provide, as well as our staff numbers, continued to grow. The move to Church Street gave us offices we could be proud of when we welcomed clients and visitors.
By the start of 2016, our staff numbers reached 40 and we'd grown to become one of the biggest employers in Lancaster. Again, we needed more space and there was an opportunity to move into another historic building just two doors along from our Church Street location. The team was now based in number 76 and number 80. It was another measure of success.
By being forward-thinking and always aiming to evolve and improve as a business, we could invest in:
A graduate scheme
A new leadership structure
A close-knit team who carry the same vision
Infrastructure to enable us to deliver a higher standard of service to our clients
Software that helped us optimise our output
Updated software for reporting
CRM systems that enable us to provide a full and transparent service to our clients
Human resources expertise
Training, networking and development to ensure the growth of colleagues and teams
Setting The Bar Higher As SQ Digital: 2016-2019
From our humble origins, look at what we've achieved.
A Google Premier Partner (one of just 300 in the UK)
Double shortlisted: Best Large SEO Agency, European Search Awards & UK Search Awards
On Time Award, RAR Digital Awards 2016
RAR Recommended Agency
Seven nominations for RAR Awards 2016
Shortlisted: Best Content Team, Prolific North Awards 2017
Eight nominations for RAR Awards 2017, winning the On Budget and Content Strategy awards
Ranking in the Prolific North Top 50 Digital Agencies every year from 2016
That's the heart of what is now SQ Digital: an award-winning, fully established digital marketing agency.

The SearchQuest brand served us well for 16 years but we decided a new name and identity would reflect the wide range of expertise and services we offer.
I've been at SQ for over 5 years and have seen the company go from strength to strength. We now have a really good team in place, the right processes and great clients.

— KATIE
Our origins (SEO and SearchQuest) and digital capabilities (for content, social media, paid search, PR and websites) were brought together to forge a new identity.
SQ Digital fully encompasses what we do as a company now. We do so much more than just 'search' and the rebrand was key in communicating this message.
SQ Digital has changed enormously in the time I have been here. I have been in all 4 offices, I started off in Stonewell in 2000 selling yearly SEO packages (Google was not even the biggest search engine back then), worked cold calling (lead generating) down at Cable Street in 2003 and have been back since 2011 until now at Cable Street and Church Street (in both buildings). 

When I first started at SearchQuest in Stonewell, the difference to where we are now is unbelievable in terms of how we have evolved into the full-service agency we are today.

— TONY
Everything we've achieved has made SQ Digital and our full service digital marketing agency what it is today.
Moving Forward: 2020 and beyond
Ready to mark our 20th anniversary in 2020, we invested in a new logo and a redesigned website. Our revamp was intended to make us one of the best looking agencies around and lift us above our competitors.
The SQ logo is designed to embody the essence of our brand. The S and the Q have been combined to symbolise the collaborative partnership between the agency and our clients. We're passionate about helping SMEs succeed and understand how digital marketing is key to their success.
Because we specialise in SMEs, we're continually pushing to find digital marketing solutions that perform brilliantly for them and are a catalyst for sustained growth.
Our vision is to make an impact on the SME market in the UK and beyond through our pioneering work in digital marketing. We want to play a pivotal role in shifting the business landscape, driving greater levels of success among independent businesses which in turn are responsible for supporting many local economies.
We know our clients well and we're motivated by the knowledge that our efforts help them to succeed.
This is backed up by a company culture in which people can learn, grow and see the industry from a more meaningful perspective. We aim to cultivate a team environment that feels like a family. We're an agency that respects and values its employees and investing in our people is a priority.
I have never worked in a company with so much talent under the same roof. We have fantastic writers, web designers and developers, digital advertising and SEO experts… the list goes on. The owners have created a real family feel in the business and it is a pleasure to be a part of it.

— ANDY
We do this through training initiatives, personal development programmes and social activities. We also hope that our employees have a sense of pride and achievement in working with businesses that support local economies.
Because we've been in business for 20 years, we've already been through a lot and we're robust enough to deal with most situations. We've stood the test of time.
We're proud of how we've developed the business and we're looking forward to the future.

– VILAYTE