An Introduction to the Google Analytics GA4 Update
In March of 2022, Google officially announced it would be sunsetting Universal Analytics (UA) and moving all users over to Google Analytics 4 (GA4) on July 1st 2023. If, like many marketers, you've grown comfortable measuring your website's successes with UA, the idea of moving to a new system may be a daunting prospect.
At SQ Digital, we've been busy preparing for GA4 to ensure a seamless transition for our clients. If your business relies on the invaluable data offered by Google Analytics, it's time to get familiar with the framework of GA4 and the changes you'll need to make to prepare for the migration.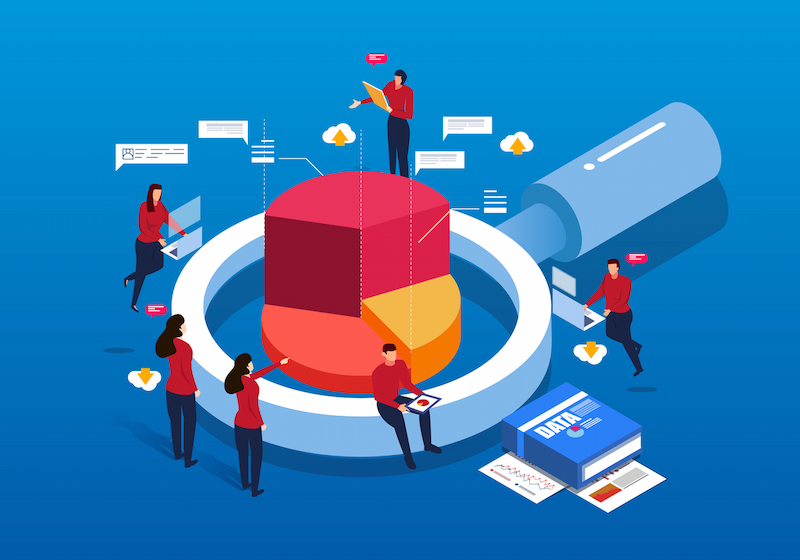 What Is GA4?
GA4 is Google's new Analytics dashboard. It combines the insights and updates that Google has been implementing and fine-tuning over the last few years in response to the changing digital landscape. The new features will allow you to have better oversight of your customers and leverage Google's machine learning and insights to make more informed decisions about performance and the customer journey.
If you've been using UA for a long time, you may be wondering why Google has decided to permanently migrate to this new system. Well, UA is now 17 years old, and over the years, regulations surrounding data privacy and data collection have changed significantly, impacting how user data can be collected and used. The move to GA4 offers enhanced privacy protection, better integration with other Google Products (e.g. Google Ads) and more granular control of data collection and usage.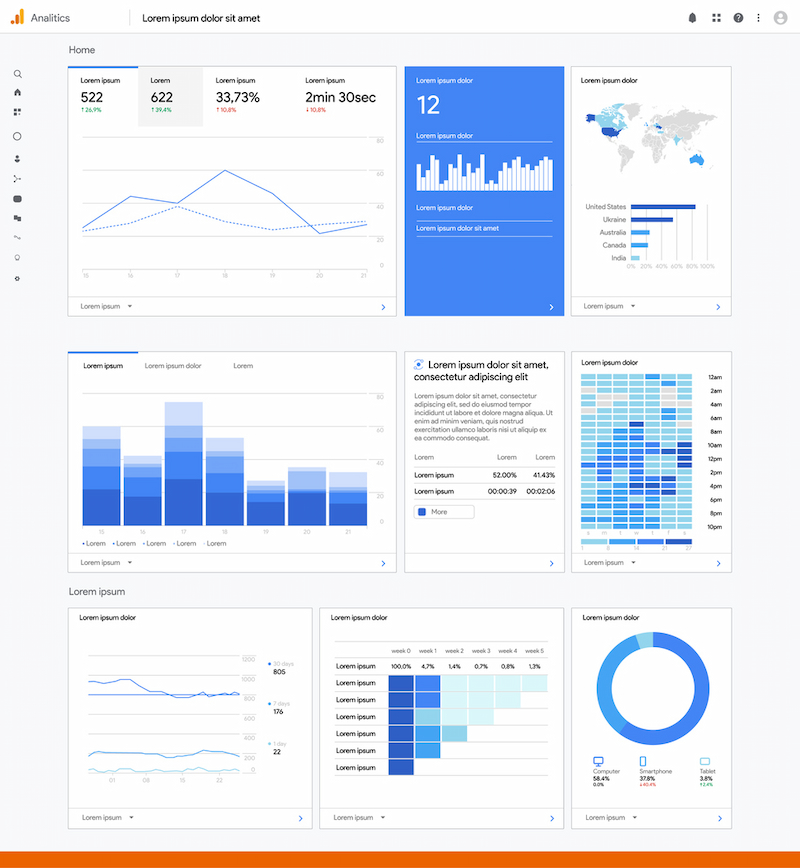 What's new in GA4?
GA4 rolls a lot of new functionality to your Analytics and makes certain features, that were only available to some users, standard across all GA4 properties. Here are some of the new aspects of GA4 that you can use to improve your data:
1. Data-Driven Attribution
We all know that last-click attribution models don't accurately represent the complete picture of your digital marketing efforts. GA4 uses data-driven attribution to make sure the full impact of your digital marketing is taken into account when assigning attribution credit. You can also export this data to your Google Ads account to help with your optimisation.
2. Machine Learning
Machine Learning has long been a crucial aspect of Google's work towards the future of digital marketing, and now these advancements are integrated into GA4. This new functionality allows GA4 to generate predictive insights about user behaviour. You can use those insights to create new audiences or audiences likely to interact positively with your conversion points.
3. Track Users More Accurately Across Touchpoints
GA4 allows you to collect data on users as they move between platforms and sessions rather than presenting the more fragmented view of how people interact with your site currently available on UA. This improved visibility allows you to trace the customer journey more accurately and make informed decisions to improve customer drop off and conversion rates.
4. Expanded Integrations
By improving the connections across your Google platforms, you can now more efficiently use your Analytics insights to inform the decisions you make across your digital marketing ecosystem.
5. Data Protection Compliance
As more and more country-level data protection laws come into effect, GA4 allows you to manage and minimise the user-level data that you collect to ensure you remain compliant while not negatively impacting your key measurement functionality.
These new features allow you or your digital marketing agency to access a much greater volume of data and audience insights and provide you with the additional tools needed to use this data in your digital marketing strategy.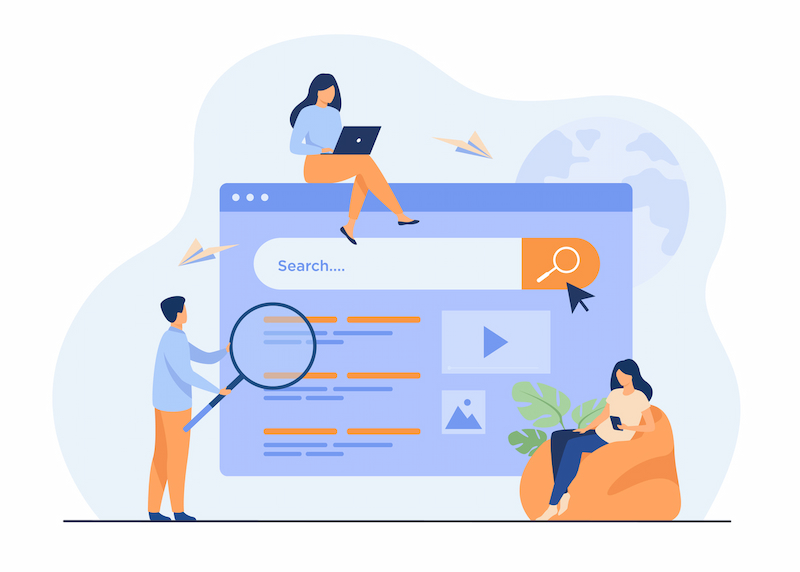 How Do I Set Up GA4?
If you're already using Google Tag Manager to implement Analytics on your website, setting up GA4 is straightforward. There is already a default GA4 tag that you can add to your existing Tag Manager property to get yourself set up.
If you have added your Global Site Tag directly to your site or through some other method, you can update your Tag with the GA4 code using the same format that you have been using historically.
Conversion Tracking with GA4
Making informed decisions is vital for any digital marketing agency, particularly when a Google Ads management service is involved. There is no more straightforward way to inform those decisions than conversion tracking.
A conversion is an action you have identified as important on your website. Popular conversion metrics include form submissions and product purchases. You can better understand the customer journey and how users interact with your site by tracking these.
GA4 assists this process by allowing you to track events. An event can be anything happening on your website, giving you complete oversight of which pages people have visited, how far down the page they scrolled, if they watched a video, etc. These events help determine what people are doing on your site that may not be the top-level interactions used to measure success for a particular marketing campaign.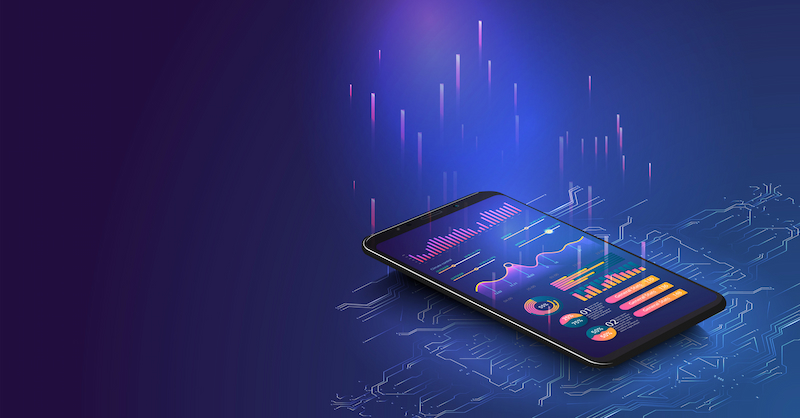 Luckily, GA4 allows us to select which of these events we would like to be considered as conversions. By doing so, you highlight their importance, meaning you can quickly assess and collect the data on the number of conversions recorded and from what mediums. You can then leverage that data-driven attribution and informed insights to determine which users are likely to drive these conversion actions. With these events set up in GA4 and highlighted as conversions, you are free to complete your conversion tracking however you like. Either by setting up 'GA4 Event Tags' in Google Tag Manager or by using custom HTML to fire these events into GA4.
Make the Switch to GA4 Today
There's a lot to unpack with GA4, but the main takeaway is that it will continue to help you track and analyse the data across your websites and other platforms. It will also provide you with a more streamlined set of tools to use your data in more informed ways.
The deadline for the GA4 rollout may be a year away, but it will benefit you to set up a GA4 property alongside your existing UA property to begin to learn the new functionality ahead of the change. If you don't have a current UA or GA4 property, or you would rather leave it up to the experts so you can focus on running your business, contact us today.
As a digital marketing agency, we use Google Analytics every day to help guide our marketing campaigns and have over 20 years of experience helping SMEs succeed online.