What is a Digital Marketing Strategy?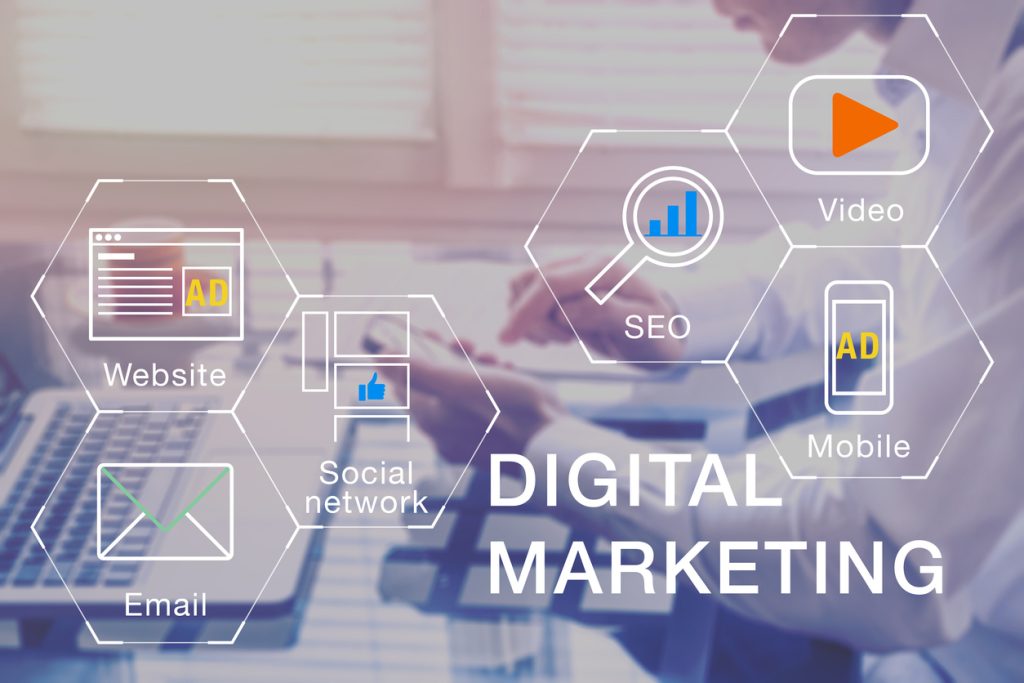 Whether you're a small, medium or large business owner wanting to grow your online presence, putting a well thought out digital marketing strategy in place is essential.
The digital landscape is always evolving – for example, the introduction of 5G, the rise in the number of social media platforms, and the constant Google algorithm changes. It can be challenging to keep up with everything, especially when you're busy running a business.
As a digital marketing agency, SQ Digital can help you create and refine a digital marketing strategy that works for your business and which can adapt to an ever-changing landscape.
What is a Digital Marketing Strategy?
Look at it like a master plan or points of action that you can take to achieve your marketing goals.
A digital marketing strategy uses online tools, channels and digital marketing services – like social media, PPC, content marketing and SEO – to guide you through the process of growing your online presence; all these tools work together to help you reach your goals.
No two digital marketing strategies are the same, as they will depend on your business and what you want to achieve. So, it's essential to create and implement a strategy tailored to your business and your specific goals, be they short-term or long-term.
Why Do You Need a Digital Marketing Strategy in Your business?
Producing a bespoke digital marketing strategy for your business will enable you to:
Identify what makes your business unique (the selling points that separate you from your competitors).
Learn how to get your message to your audience, as it helps you see who and where your customers are and target them more accurately.
Find new opportunities to grow your business.
Expand your reach by identifying your customers' pain points and help you focus your products or services on the people who need them.
Build efficient marketing campaigns, which help you earn more leads, brand exposure, an increase in profits or a boost in traffic.
A good strategy allows your business to reach out to consumers, convert them, and build relationships with them. A strategic approach to your digital marketing improves how you implement tasks because it lets you review your actions and make adjustments as needed, meaning your digital marketing can evolve with the digital landscape.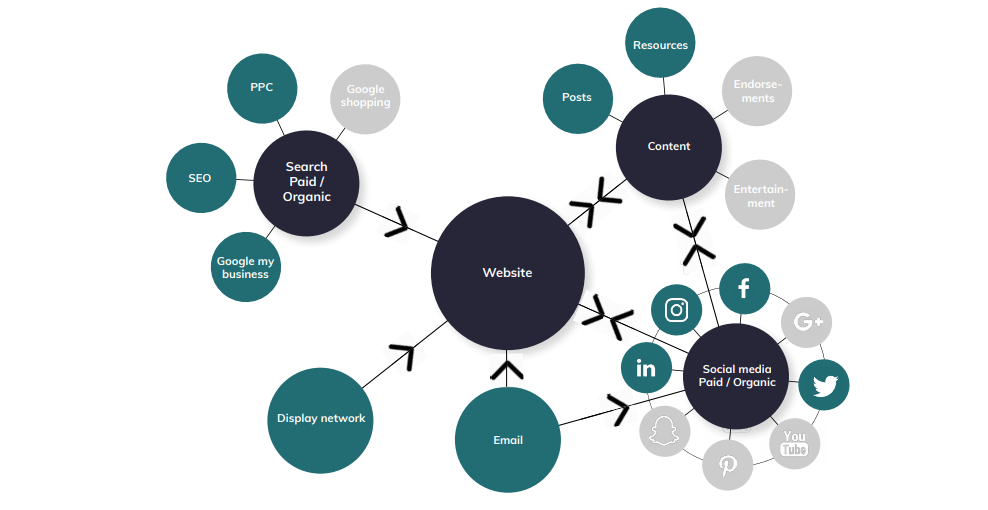 How Do You Create a Digital Marketing Strategy?
If you're a Business Owner or a Marketing Manager looking to develop a strategy, there are a few things you'll want to keep in mind.
Some of the key steps involved in creating a bespoke digital marketing strategy include:
1. Building customer personas
One of the first things you can do is develop your buyer personas, which will help you identify who you're targeting. After all, to have a successful strategy, you must know who's looking for your products and services. Once you find out who your ideal customer is, including their age, gender, location and motivations, you can use that information to create a strategy and decide how to reach your customers.
2. Identifying goals
You must set goals, as you can't create a strategy without knowing what you want to achieve. Make these goals SMART (Specific, Measurable, Attainable, Relevant and Timely). This will help you figure out the digital tools you'll need and establish Key Performance Indicators (KPIs), which you'll use to measure your strategy's success.
3. Reviewing your existing channels
Look at everything from a holistic point of view. What digital assets do you have, how is your business getting exposure, and how are your channels working together?
Typically, you can split your channels or assets into owned media, earned media and paid media, so this can be a good way to audit what you currently have in place.
Owned media refers to things like your website, your social media accounts and your blog. Earned media is how people are finding you (through guest posts you've written, PR work you've done, etc.), and paid media refers to Google Ads and paid social ads, as well as any other channel that requires you to spend money to advertise the brand.
4. Researching your competitors
Learning more about your competitors can help you identify whether you're falling short in your marketing campaigns or if you need to improve the business' website or your social media presence to gain a competitive edge, for example.
5. Allocating resources
To achieve your goals, you must manage the resources you have. For example, you'll need to decide where to spend your time and money. If you've determined that you get the most leads from your paid ads, you may want to focus on this specific channel.
6. Improving your strategy
One vital thing is to stay flexible. A good strategy doesn't need to be overhauled, but it will likely need to be tweaked and improved as things change; your goals may change, industry trends can shift, search engines can alter the way they display links, and so on.

The SQ Digital Approach
By collecting valuable information about your business, we'll develop an approach that allows you to take full advantage of your digital marketing. Because we understand just how crucial costs are for SMEs, we can deliver successful campaigns tailored to your budget and business goals.
Simple but efficient, principles guide our approach:
We always define measurable objectives before we start a project
We aim to understand your business and your needs
We help you to see the bigger picture and how each digital marketing channel is a part of your whole strategy
We measure, review and improve the work we do for our clients regularly
We believe it's crucial to know your business inside out, which is why we take our time to learn everything about it at the start. Our Discovery phase is all about knowing you and identifying your goals, allowing us to make recommendations that will help your marketing and save you time and money.
Our Retainer phase is where we implement your marketing campaigns, which have been designed with your goals in mind. This way, we can create a long-term partnership with you that will help your business succeed.
To Summarise
As a business, regardless of whether you're a small, medium or large business, you need to implement a solid digital marketing strategy to guide your marketing efforts. Your strategy lays the groundwork for implementing efficient, optimised campaigns, and can help reveal new growth opportunities, resulting in the best ROI – something especially crucial for SMEs.
There are several ways to create a digital marketing strategy, but it's essential that you first learn about your target audience and set the goals you want to achieve.
When implementing your digital marketing strategy, SQ Digital uses several channels, such as content marketing, SEO, paid search and social media. We have 20 years of digital marketing experience and a wealth of knowledge at your disposal, so don't hesitate to contact us for more information.
We'll be happy to speak to you about how we work and what we can offer your business.