How to Create a Successful Google Ads Campaign
With Google Ads, you can reach the right audience you want instead of hoping they will come across your site organically. It offers a way to get your business in front of the right people at the exact point they search for keywords related to your product or service. Unlike SEO, which requires patience and can take time to produce results, Pay-per-click or PPC advertising can create a much faster return on investment – if done right.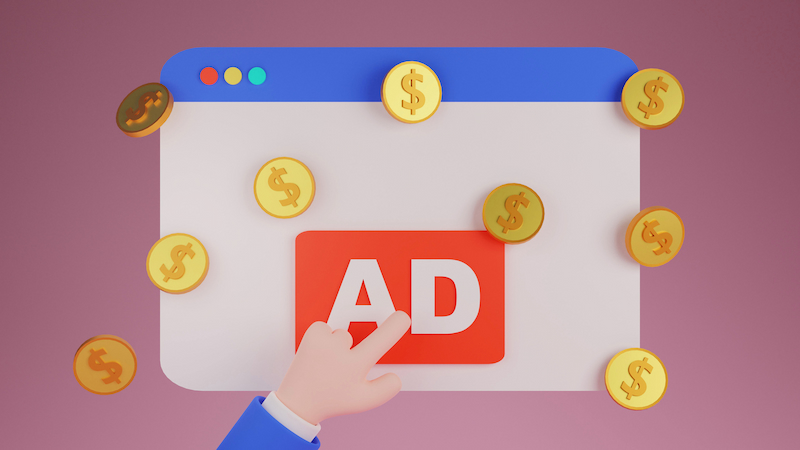 Considering that your competitors are all trying to do the same thing, how can you make your Google Ads stand out from the crowd? The answer is simple but not so straightforward – it takes someone with a deep understanding of the techniques that work and the strategies that don't to create a winning campaign.
There are many considerations before you even begin creating a Google Ads campaign. There are decisions to be made about the structure of your ads and the goals you want them to achieve. It's possible to run thousands of ad combinations, and it's important that every single one is in line with your strategy. Even deciding on which budget to use can have a significant impact on the way your ads perform. The most important thing about all this, though, is ensuring that you target the right people. After all, you don't want to waste your money on irrelevant clicks that bring no value. So let's look at how you can best set up and optimise your Google Ads campaign.
Which Google Ads Campaign Should You Run?
The first thing that you should consider when you begin your Google advertising is what kind of campaign should you be running. There are three main types of Google Ads campaigns:
Google Shopping
If you have an eCommerce website and want to drive online sales, you need Google Shopping. This service can ensure that visually appealing images are served to people searching for your products.
Google Search
Suppose your goal is to generate leads and relevant enquiries from people looking for your services. In that case, Google Search will target relevant terms for your business and serve strong Responsive Search Ads (RSA). These allow you to highlight your company's USPs and help you stand out from competitors.
Google Display
Google Display Ads are the best way to reach people who have previously interacted with your business or businesses like yours. The ads serve as visual Banner Ads that recapture users who have already visited your website. It puts your brand in front of people who have interacted with sectors that are relevant to yours.
Before you build your campaign, you must evaluate what you want to achieve from your Google Ads. You may choose to focus on one type of campaign or even run a variety of different campaign types to reach as many relevant people as possible and get the most out of your PPC strategy. If you're unsure which campaign you'll get the most benefit from, it may be worth reaching out to a PPC agency.
What Type of Conversions Are You Looking For?
After you've decided what sort of campaign you want to run, there's only one thing left: decide what action you want it to drive on your website. For example, do you want users to make a purchase, call your business, submit a contact form or sign up to a newsletter?
To assess how these ads help you accomplish your business goals, you'll want to set up Conversion Tracking. This tracking captures signups and other valuable actions for your business data. Conversion Tracking is very important for gauging whether your Google Ads campaign is successfully driving relevant results. You can see how well the various elements of your ad and landing pages are working, including CTAs (call-to-action) and landing page content. You can also see how many conversions are taking place, what they're costing and whether they're increasing or decreasing over time. Only by accurately tracking these actions can you have measurable points of success for your campaigns and identify areas of continuous improvement. For example, if your Google Ads are getting clicks but your conversions are not improving, it could indicate that visitors are not getting a good user experience (UX) on your site. If this is the case, it could be time to reach out to a web design agency.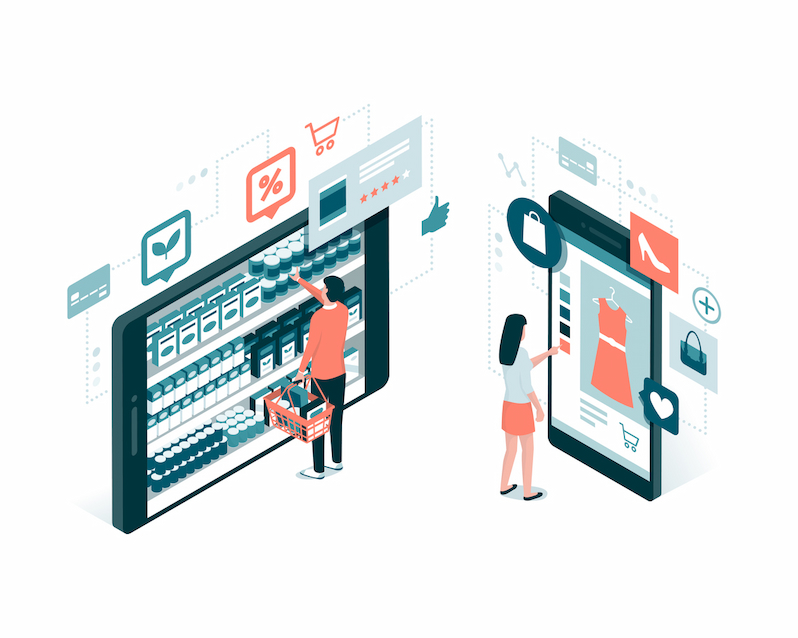 Who Should Your Google Ads Campaign Target?
Before you begin your campaign, take a moment to do some research to figure out who your target audience is. Knowing your target audience allows you to create ads that speak to their specific likes and dislikes. This makes them more likely to engage with your ads by clicking on them or converting them into customers. You don't want users not interested in your product or service to click on the ad, which would cost you money and deliver no results.
Targeting Google Shopping Campaigns
Shopping campaigns serve relevant ads to users searching for terms relevant to your product. To maximise the relevancy of the search, you must provide a detailed product title and description in your product feed. The more detailed and relevant content you provide, the more effective Google will be at matching up your product advert with people who are actually looking for it. You should also provide multiple high resolution images of your product or service with high quality captions and descriptions. This is important because users who are searching are trying to learn more about exactly what they're looking for. You have to be very clear to have any chance of success.
Targeting Search Campaigns
You can target your search ads to people searching for your products and services using Keywords or Dynamic Search Ads. The most common way to target your Search ads is with keywords. By identifying key phrases and search terms people use to find the products and services you provide, you can target these terms to serve your ads. You can include these in your ads or use them to perform targeting. Keywords can be exact, phrase match, and broad match, where the match type allows Google to serve your ad to a larger sample of search terms matched to your keywords. Be careful not to restrict yourself too narrowly with narrow match types so that you don't miss out on related searches. For example, if you limit yourself to purely Exact Match keywords, you might miss out on some good search terms.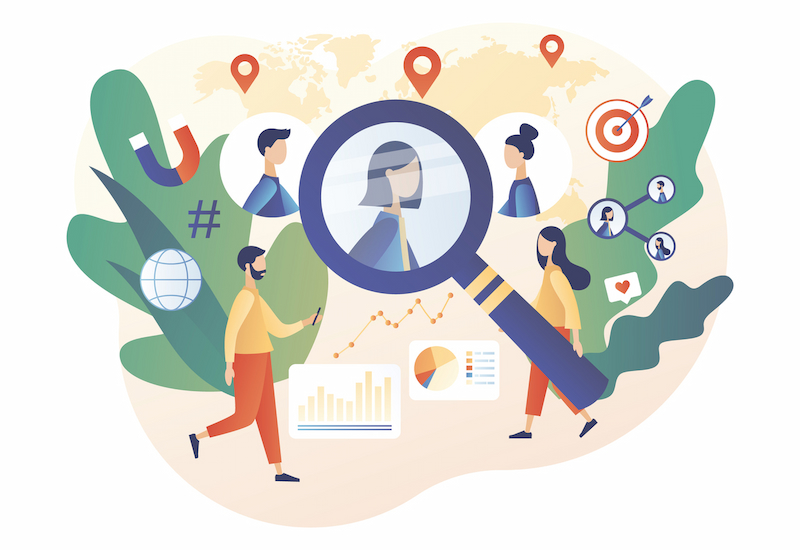 Dynamic Search Ads use the content on a page to dynamically create an advert that is served to users searching for terms that are relevant to that page. For success, you should choose a page with strong, relevant content that provides Google with all the information it needs to find relevant users for your site. If you're unsure about what constitutes strong website content, reach out to a content marketing agency to help craft unique, relevant written content for your website and company blog.
Targeting Display Campaigns
A Display campaign will serve ads across various audiences of Google users. The audiences can be as simple as people who have visited your website or users who have added a product to their cart but not checked out. You can be quite specific with these types of campaigns. For example, you could target people actively searching for holidays now or of a particular gender or economic status.
Google sets a minimum audience size threshold to serve display ads. This threshold aims to ensure that your ads reach a large enough number of users. It's important to the long-term success of your Display campaign that you identify the broadest audience that encompasses your relevant users.
Creating a Bidding Strategy
Google Ads will cost you money every time someone clicks on your advert. How much each click costs you will depend on what you're willing to pay per click. It's unlikely that you've got an infinite budget to spend, so creating a bidding strategy for your Google Ads campaigns is essential.
Pick a bidding strategy suited to your goals to maximise your budget. There are a variety of bidding strategies available, from both a manual bidding and an automated bidding approach. To learn more about what solution is best for you, read our guide to the best Google Ads bidding strategy for your business.
Creating Your Ads
Once your campaigns are set up and configured, you can create your ads. Your ads describe your product or service by using images, video, text, and branding to convey the message you want to project.
Creating Shopping Ads
Shopping Campaigns will serve your product images alongside your title and price. All your products need clear, visually appealing images that demonstrate what the product is and what it looks like. The easier it is to identify your product from the image, the less chance of someone clicking on your ad, costing you money, only to find it wasn't what they were looking for. You should also look to create a title that is simple and descriptive to avoid ambiguity.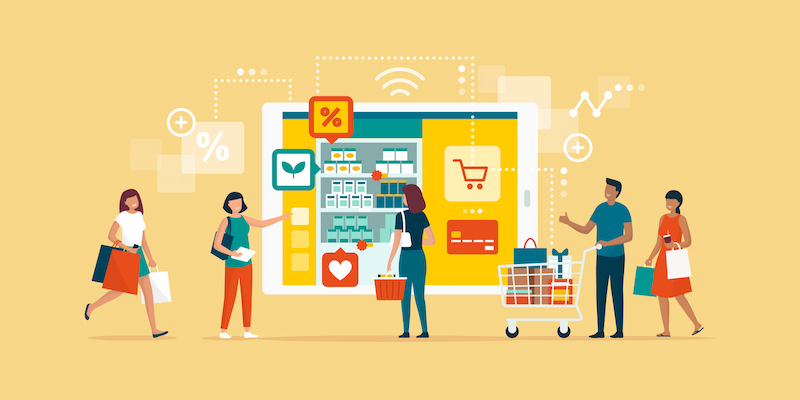 Creating Search Ads
Search campaigns run Responsive Search Ads that contain a combination of fifteen headlines and five descriptions. These are combined to create ads relevant to a user's search query. Make sure you use strong headlines that demonstrate your key USPs, highlight what you can offer, and ensure you stand out from your competitors. In addition, try to maximise the headline and description limit to test and evaluate individual asset performance constantly.
Creating Display Ads
Your Display campaigns serve banner ads that need to be in various dimensions to fit the potential websites they appear on. Pick a simple design that reflects your brand clearly, has a strong call to action and is visually attention-grabbing.
In Summary
Creating and maintaining effective, hardworking Google Ads campaigns requires time. The key to creating a successful Google Ads campaign is constantly testing, tweaking, and finding areas where your campaign can improve. Following this guide will give your Google Ads campaign the best chance of performing well.
As with any SME marketing strategy, you need to assess performance and use the data you collect to identify further opportunities. If you're short on time or know-how, a Google Ads management agency can help you with this.
SQ Digital is an award-winning Google Ads agency helping SMEs get noticed online for over 20 years. PPC is a huge part of what we do, so contact us today if you're looking for help creating successful Google Ads campaigns.