How to Create an Effective Email Marketing Campaign
When starting a digital marketing strategy, building and maintaining a strong online presence is vital to your campaign's success, but targeting the right people with the right content is just as important. One of the best ways to reach your target audience is an effective email marketing campaign.
Here, we're providing our expertise and exploring what makes a successful email marketing campaign. We look into what goes into an effective campaign, targeting your audience, and how to know whether your campaign was successful.
What is Email Marketing?
Email marketing is the process of sending mass emails to a list of contacts who have already given consent to receive the emails from your business. People can provide consent through your website by, for example, signing up for a newsletter or placing an order online, but they can also give consent in person when shopping in your store.
A typical email can include a promotional offer, a new service or updates about your business. Email marketing is similar to a newsletter, but as well as using it to inform your contacts of news, its focus is to generate leads and sell your products and services.
You have more than likely received a marketing email in the past. However, we have come a long way since mass and spam emails, moving towards a more personalised, segmented email marketing method to ensure you are targeting the right people. Think of the "Don't abandon your basket" or "Thanks for your purchase, make another and receive 10% off" emails. When you use these emails correctly, they are incredibly effective.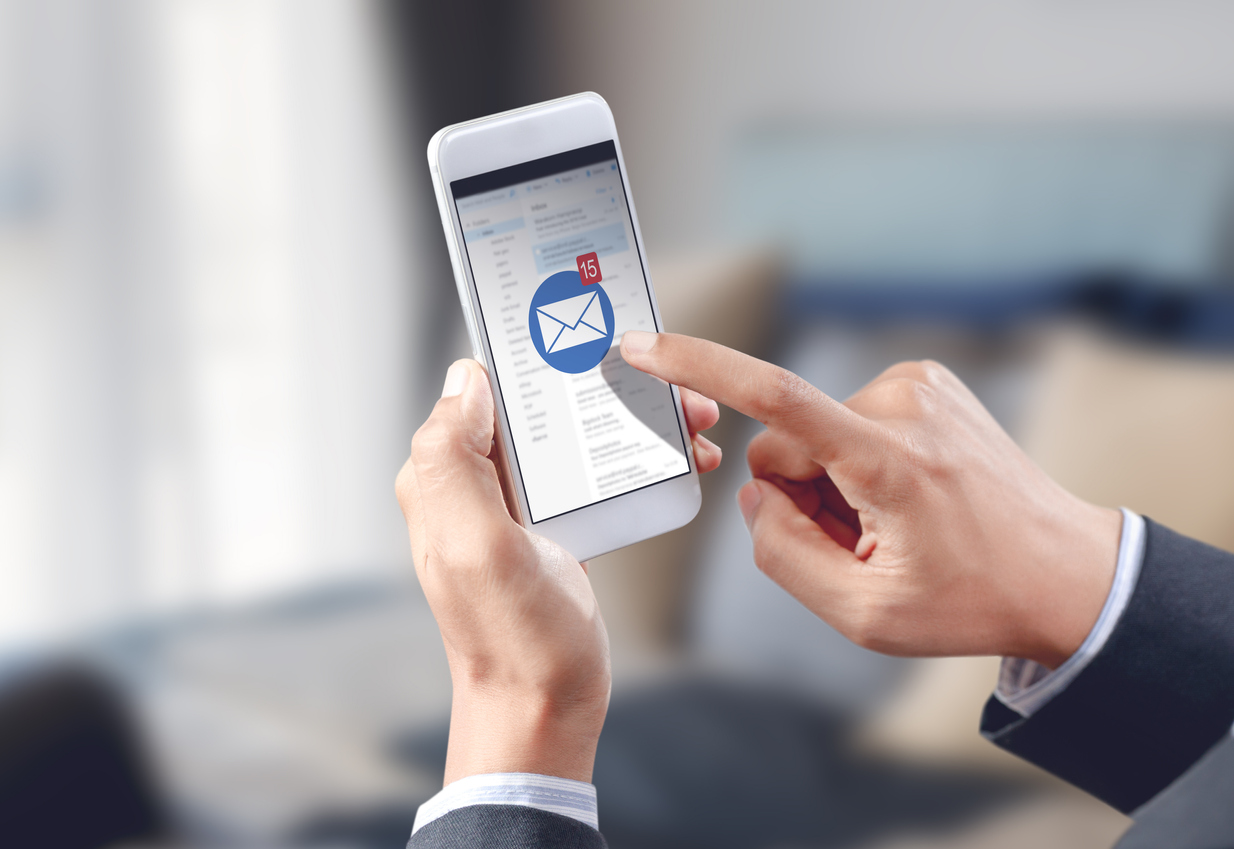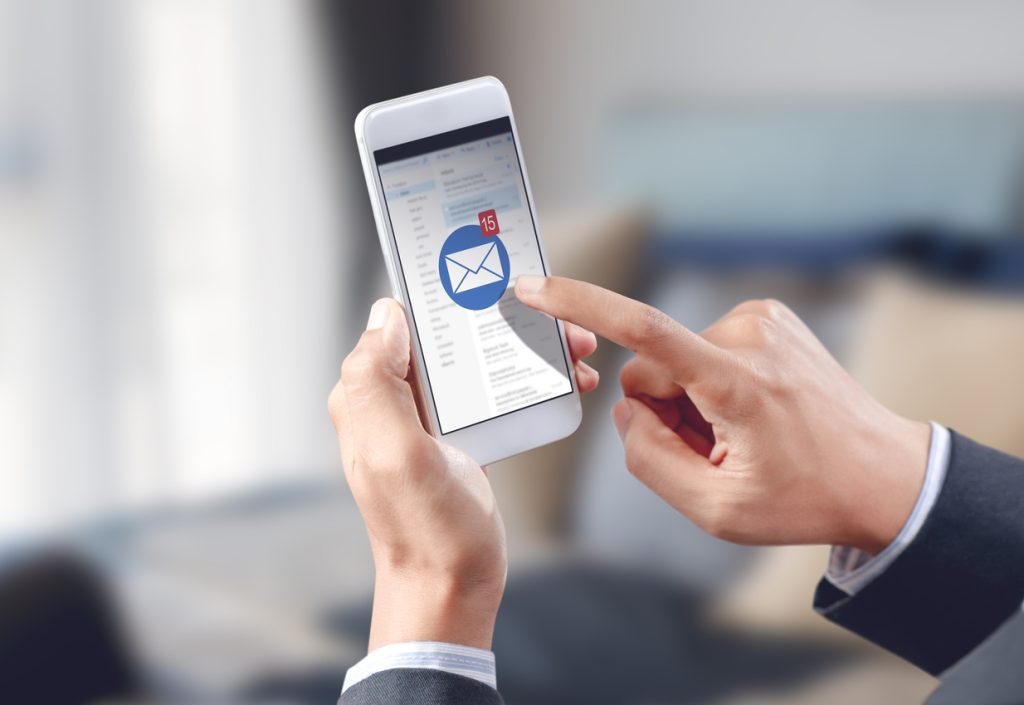 There are different types of emails to think about when setting up your campaigns; here are some examples:
Welcome email – Send a friendly welcome email to a contact who initially signs up for your newsletter.
New product or service launch – Use this to promote your new product or services, and include USPs. For example, new menu items.
Product or service updates – Promote new colours or products back in stock, for example. You can also provide updates on bookings that have become available.
Dedicated email send – These emails target a specific group of people; for example, you may have a list for B2B clients and one for B2C clients. Sometimes you'll only need to target one of these lists.
Seasonal campaigns – For example, Boxing Day sales, Valentine's Day 2-4-1 deals, Christmas appointments etc
Confirmation emails – Provide the customer with their order details.
Abandoned basket – This email will remind customers that they have left items in their baskets.
Drip campaigns – These are emails that remind customers to re-engage with your website. It may be asking them to leave a review, thank them for their purchase, or refer a friend.
Re-engagement – These emails target clients that may not have been engaging in recent campaigns. For example, you could offer these clients a promotion to encourage them to purchase a product.
How to Create an Email Marketing Campaign
Step 1 – Define Your Goals
If you want to create your email marketing campaign, the first step is to establish your goals. What is the purpose of your campaign? Do you wish to increase brand awareness? Increase website traffic? Drive sales? It's essential to have a clear target in mind to help create your content much more straightforward.
Step 2 – Identify Your Target Audience
Once you understand the purpose of your campaign, you can decide what kind of person would benefit from receiving the email. For example, if you sell wholesale products to other businesses, then create a separate list of B2B contacts. Additionally, if you plan on sending an email regarding booking a table in time for Christmas, a B2C list would be more beneficial.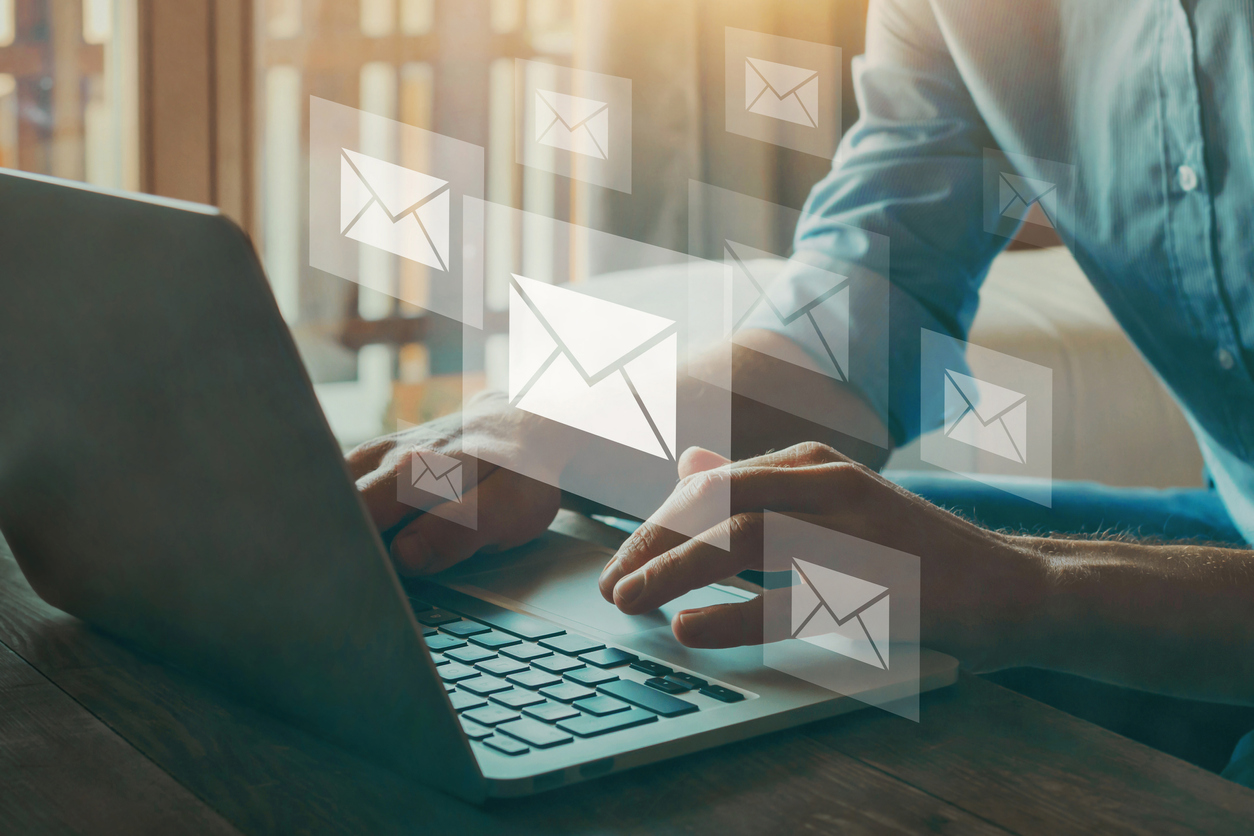 Step 3 – Create Your Email Marketing Content
When you begin to write the content of your email, make sure you write an attention-grabbing Subject Line and Preview Text. The Subject Line is essentially the email's headline and needs to summarise what the email contains in around ten words or less. The Preview Text shouldn't be any longer than forty characters and is the second selling point of your email. It should explain why the recipient should open the email.
Keep the content in the body of the email brief, and remember that you're promoting your products and services and not writing a newsletter. Make the offer or product the focal point of the content. Write a couple of engaging sentences explaining the purpose of the email, and then let your images, links, and CTAs (call to action) do the talking.
You must choose the right images for your email. Your email needs to look good, so avoid empty white spaces, and choose bright, eye-catching imagery in line with your brand and the purpose of the email. For example, if the campaign promotes a sale, think bold red banners, large "SALE" text, and percentage off stickers.
Step 4 – Add Clear Calls to Action (CTAs)
Remember, the purpose of an effective email marketing campaign is to drive traffic to your website. Whether you want your recipients to view your latest product launch, revisit their basket or do something else, include the appropriate links. Similarly, your email is not complete without a CTA; there must be a clear point to your email.
Putting all this together may seem complicated, but it can be simple if you use email marketing software such as Mail Chimp or Klaviyo. These platforms help you create templates to standardise your emails and ensure your branding is clear.
How to Deliver a Successful Email Marketing Campaign
One of the most important factors to consider when setting up an email marketing campaign is how often you should send emails to each contact. If you send the same list of people a welcome email, new product or service launch, seasonal sales, and drip campaigns, you're going to overload them and more than likely cause them to unsubscribe.
Separating your contacts into various lists is a must to target the right people for the email and ensure you're not sending a specific person too many. In addition, space out each campaign.
Ideally, you should only send one email per week. For example, if a client had an appointment with you, send a "Leave a Review" email 24 afterwards. If this results in no engagement, consider adding them to your Drip Campaign list the following week or month.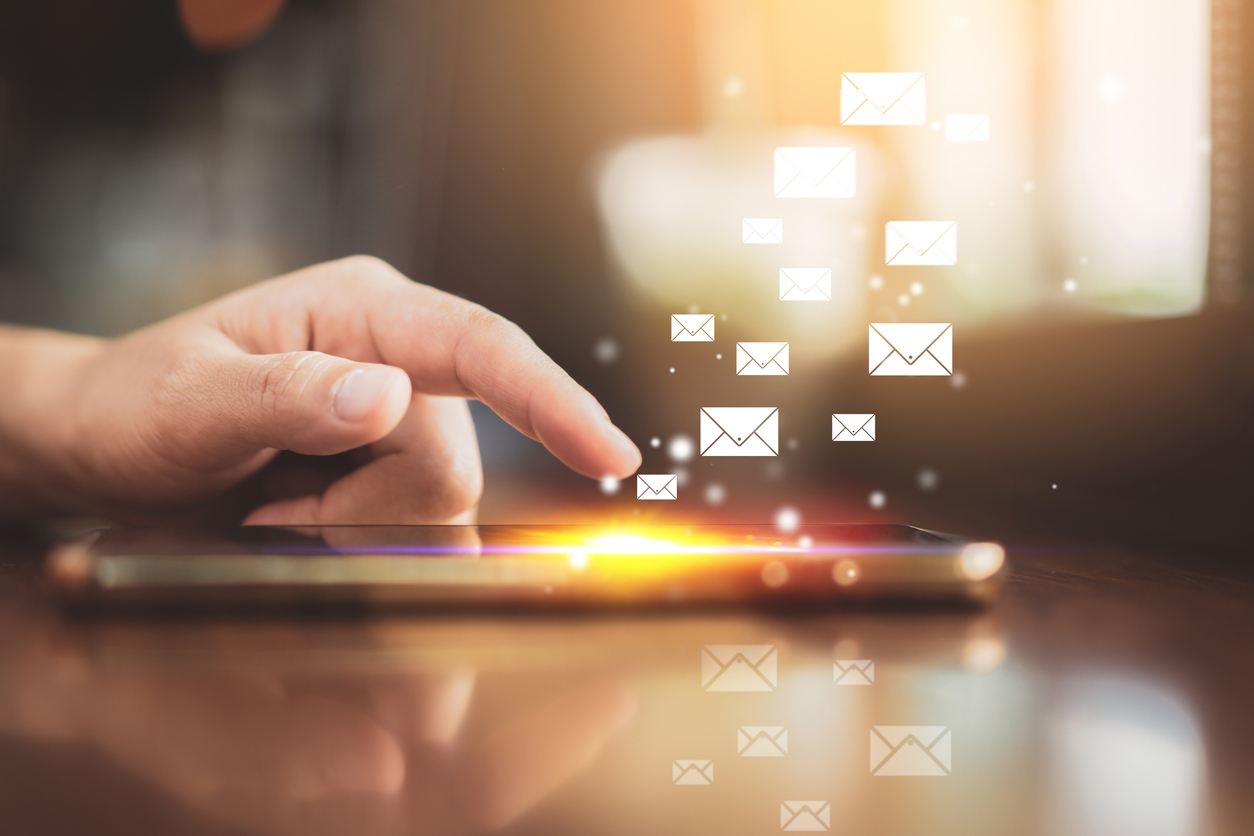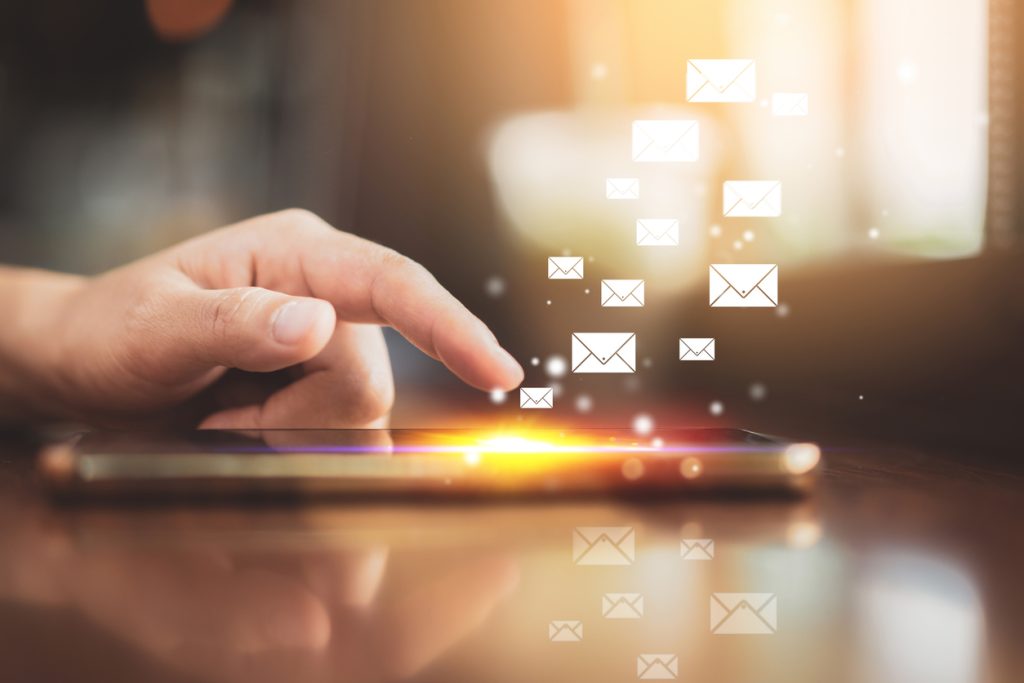 How Do You Know if the Email Campaign is Successful?
You can use several different metrics to decide whether your email campaign is successful. Your email marketing software should provide you with the data to help you with this. Consider the below:
Open rate – how many recipients clicked on your email? This measure is a good indication of how engaging your Subject Line and Preview Text is.
Click-through rate – how many recipients clicked on a link within the email? If this is lower than average, maybe add another CTA next time.
Conversion rate – tells you how many recipients completed your desired action, for example, purchase your new product.
Campaign ROI – will provide you with information on your overall return on investment for that specific email.
Klaviyo, for example, provides you with a long list of metrics for you to delve into and explore. Take time to familiarise yourself with these. Then, once you have sent your email out, leave it for a week and come back to check the open rate click-through rate, and then a month to look into conversion rates and the campaign ROI. This information will help you see which campaigns are successful and to assist in planning similar emails in the future.
If email marketing sounds like something your business would benefit from, but it is more than you can handle on your own, then the team here at SQ Digital can help you out. Please don't hesitate to contact us.
We have over 20 years of experience helping companies build a successful SME marketing strategy, and we can help you with yours. We offer a wide range of services, including PPC, SEO, and content marketing, which we can integrate alongside email marketing to create a well-rounded digital marketing strategy.