SQ Digital Take On Born Survivor (Again)
On 21st September 2019, our very own team from SQ Digital once again undertook the 12km ultimate obstacle course designed by the Royal Marines Commandos at Lowther Castle in Penrith.
This mammoth event is Born Survivor, and it takes you through the most challenging, energy-draining course as you navigate more than 30 obstacles, all of which you do in very muddy terrain. It's tiring, it's gruelling, and it's fun, but best of all, you get to raise money for some truly great causes.
This year, we tackled Born Survivor in aid of St John's Hospice, and we managed to raise over £4,500, smashing our initial £3,000 target! It was well worth all that crawling, climbing, running, sliding and leaping through obstacles to know that we had managed to raise such a fantastic amount for a wonderful charity.
Taking part this year was a 15-strong team of SQ employees, some friends and family, and the newest addition to the SQ Digital family, SEO executive, Hannah Coupe, who was so keen to make a great first impression, signed up for Born Survivor within just two weeks of joining the company!
Here's how they got on.
A Mountain to Climb
Like any preparation for undertaking such a physical feat, it began with intense training. The majority of the training took place at Lancaster University's Trim Trail. It was mere peanuts compared to what was to come, but it did have monkey bars and various obstacles where they could practice those much-needed jumping and climbing skills.
SEO Executive Lizzy said: "Training was a lot of fun, everyone was accommodated, so it didn't matter what anyone's current fitness level was, you could still take part and have a great time".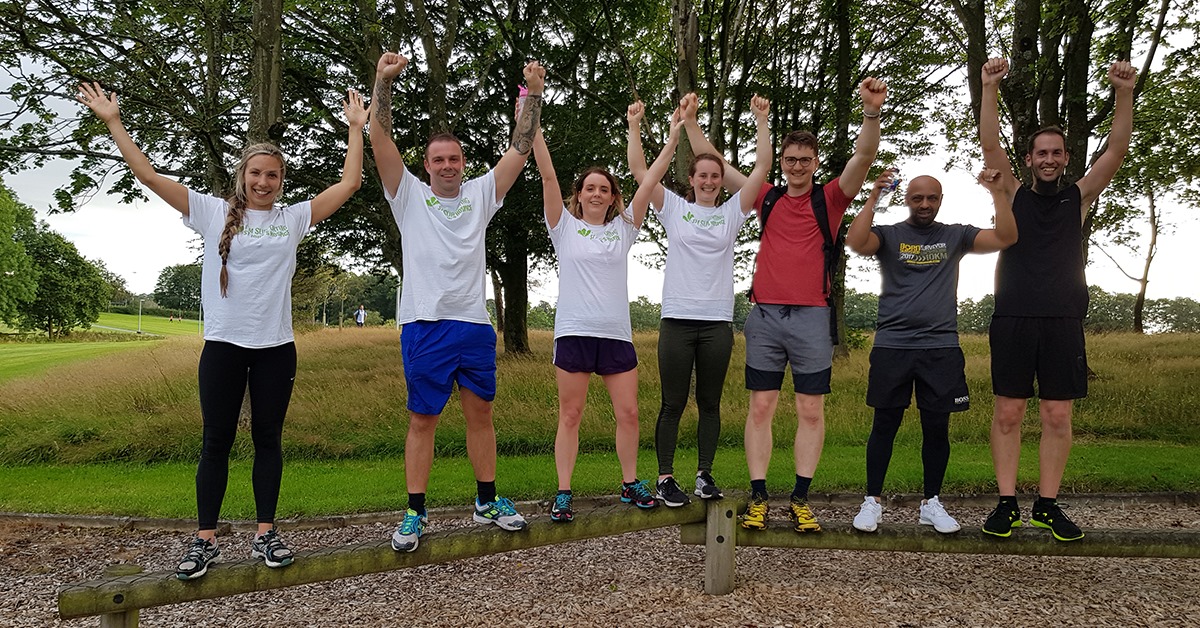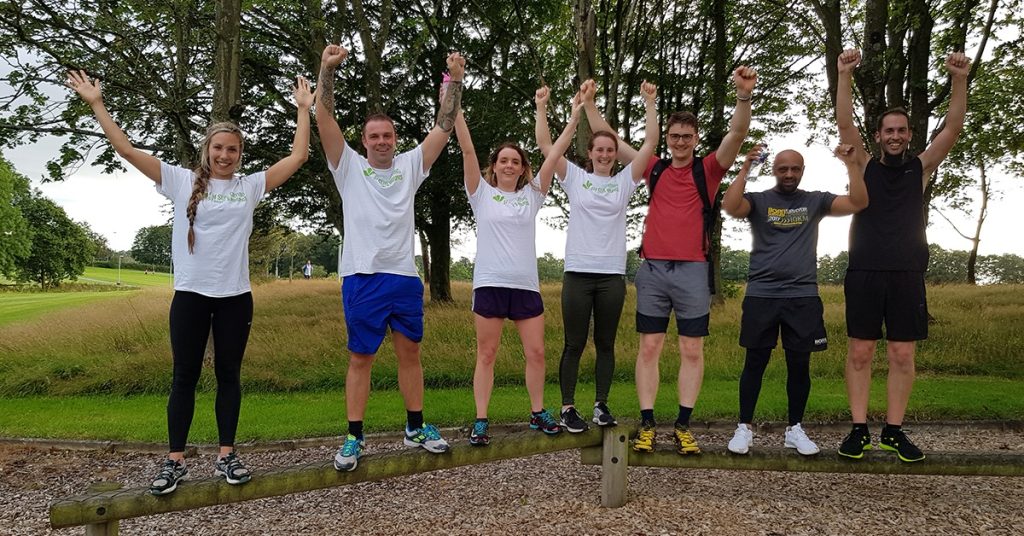 Teamwork Makes the Dream Work
While the course was full of individual challenges, what made it exciting and a great event to take part in together was the level of teamwork the group exhibited.
Katie, Lead Digital Marketing Executive, said: "My favourite part of the whole day was completing it with the team. We all stuck together to help each other over the obstacles – it was real teamwork! Everyone worked hard to ensure no one was left behind or struggling with an obstacle."
The team worked as one, taking on the mud, the hills, the tunnels, vertical walls and a 100ft slide before crossing the finish line together. No team member was left behind.
Reaching the Top
Tackling Born Survivor was a difficult undertaking and smashing our fundraising target made it all worth it.
This isn't the first time SQ Digital have tackled Born Survivor, and team member Katie, who completed it back in 2017 and again this year said: "It was much more challenging this year – the organisers weren't kidding when they said it was the toughest one yet! I consider myself relatively fit, and I regularly attend the gym, but nothing could have prepared me for all those hills! One obstacle was called Heartbreak Hill, and I think it nearly did break me.
"I completed the course feeling exhausted and covered in bruises, but when I see how much money the team has raised for St John's Hospice, it makes it so worthwhile."
When asked if she would want to take part again, she said to ask her again in 12 months.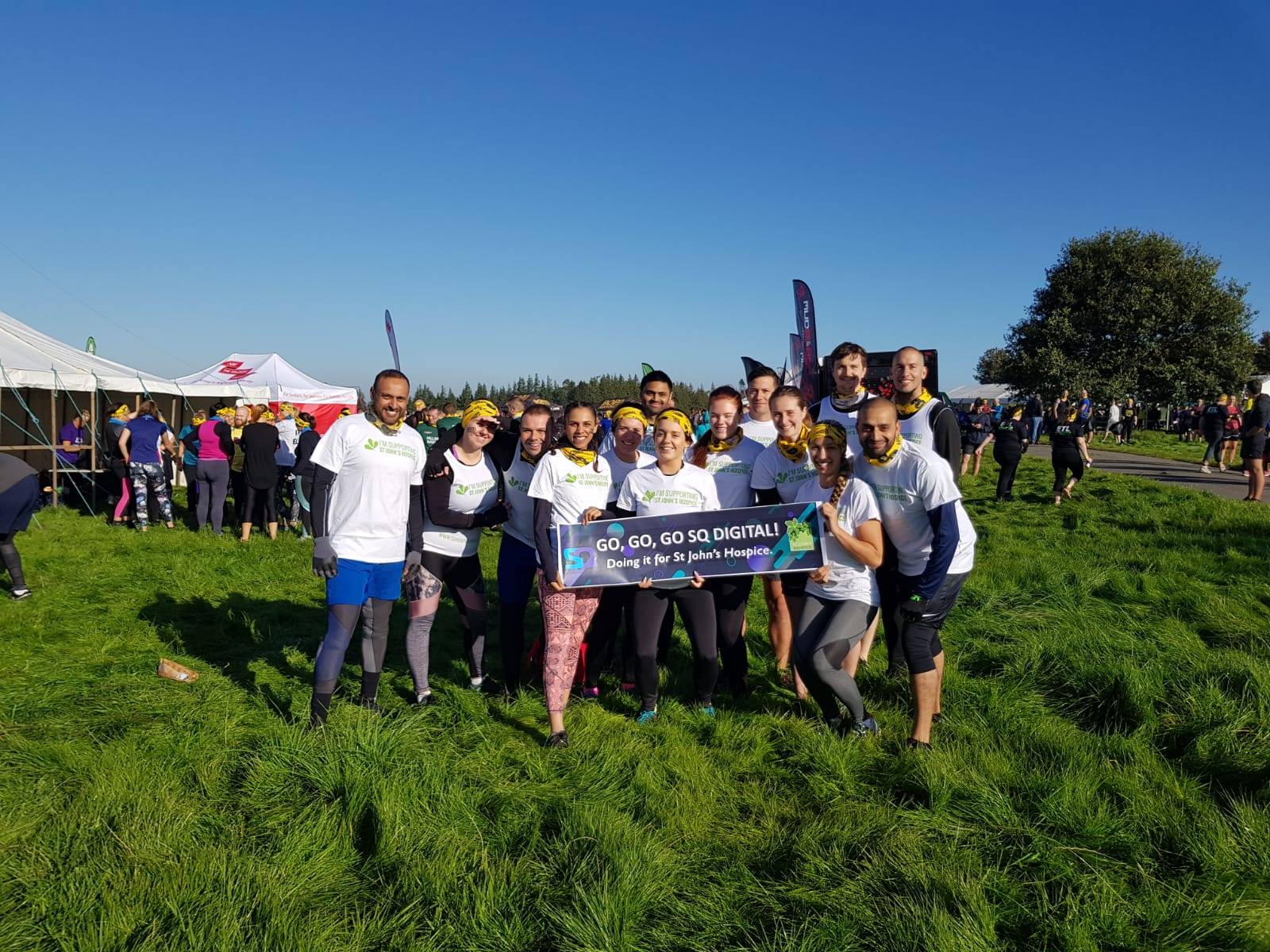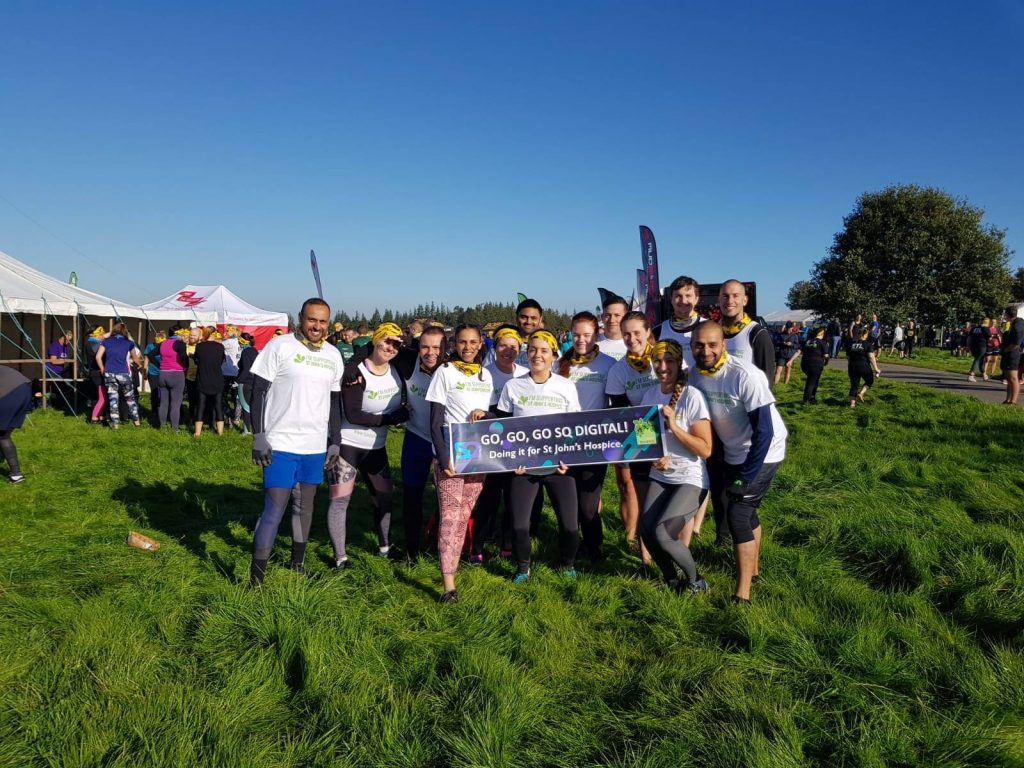 St John's Hospice
St John's Hospice is SQ Digital's charity of the year, and we have been working tirelessly to raise funds for them and support the fantastic work they do throughout 2019.
St John's provide free palliative care to patients with life-shortening conditions, and their amazing services cover a population area of 250,000 people in North Lancashire, South Lakes and parts of North Yorkshire.
They do amazing work taking care of patients and putting on events all year round to raise the funds they need. The Hospice has touched the lives of the SQ Digital family on a deeply personal level, and with only one-third of funding provided by the NHS, it seemed even more imperative that the team help to ensure their work can continue within the local community.
Kamal, SQ Digital Managing Director, said: "St John's Hospice provides an amazing service to the local community and it holds a special place in my heart, as it supported my family during a difficult time. The opportunity to take part and raise money for such a great cause was too good to turn down."
As well as Born Survivor, the SQ tuck shop works hard to tempt our staff members into giving generously (and scoffing a lot of crisps) to raise money for the Hospice all year round.
Other fundraising events we have completed include a bake sale and various raffles. A few members of the SQ Digital team also took part in the annual St John's Hospice colour dash and more impressively our Business Administration Assistant, Lucinda, walked 40km from Kendal to Barrow and raised an amazing £800 for the hospice – she even managed to get herself a photo op in the papers: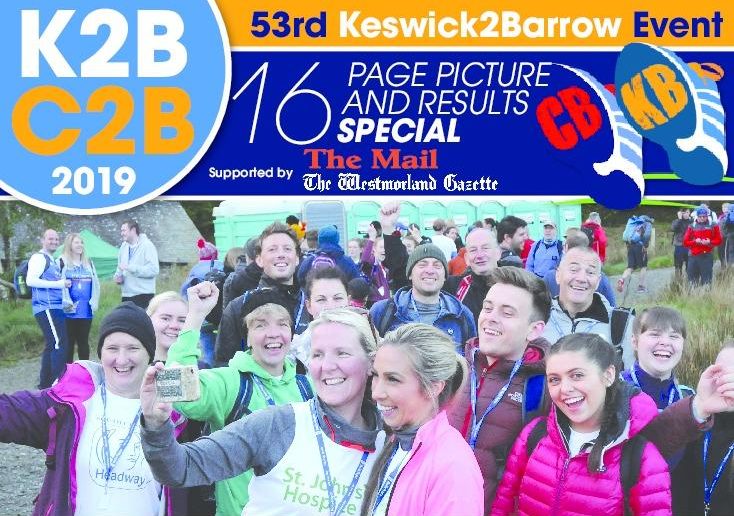 We are incredibly proud of our team at SQ Digital for its amazing accomplishments over the year. Those who took part truly are 2019 Born Survivors.
If you would like to support St John's Hospice, you can donate to our SQ Digital fundraising page here: https://give.everydayhero.com/uk/sq-digital-take-on-born-survivor