26th April 2018 | Company Culture
Landing A Job in Digital Marketing After Graduation
Coming to the end of your final year at university can bring a mixture of emotions; elation from finishing your dissertation to the daunting realisation that you now need to find a job that will allow you to utilise your newfound knowledge and skills.
Unfortunately, there is no getting away from the fact that landing a job as a graduate can be tough in a crowded and competitive job market. This is especially true for those hoping to land a position in the fast-paced world of Digital Marketing. With thousands of other students all competing for the same jobs, it's essential that you do everything you can to stand out.
Luckily for you, our digital marketing agency is full of past graduates who know all too well the importance of landing that first full-time job in Digital Marketing. We've collectively put our heads together to provide you with some top tips to ensure that you too find your dream job – whether you're a natural writer, have a passion for analytics or love designing websites.
Start Early
Digital Marketing is an extremely popular career choice for a lot of graduates. Constantly evolving, there are plenty of diverse roles to suit people with a variety of skills; whether they're creative, analytical, or even both!
However, this also makes it very competitive for those looking to break into the industry. So, what can you do to put yourself at the top of the pile of CVs currently sitting in a Digital Marketing Manager's inbox?
Well, firstly, you need to start early! Whilst it's all too tempting to hand in your dissertation and go into hibernation, we strongly advise against this. In fact, you'll be surprised to know that a lot of students would have already started their job hunt months ago.
Though you can't make up for lost time, be proactive and start sending your CV out as soon as possible. Whilst you can look through websites such as Indeed and Monster, or upload your CV to job sites, we suggest sending your CV directly to companies that you would like to work for – you never know what they might see in your application.
"My tip would be to make sure that your CV is up to date and as polished as it possibly can be. Also, no matter what degree you have, sell yourself and not the title of your degree. Try to concentrate on the skills that you have developed whilst studying, whether it be communication, presentation, or team building. "
–  Amy Hornby (Graduate Digital Marketing Executive)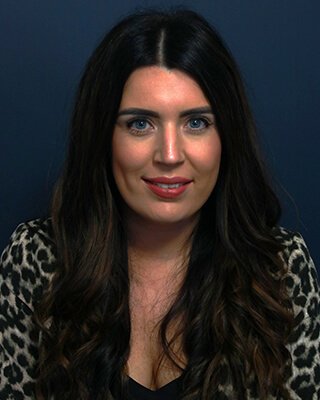 Tailor Your Application
No one likes a vague application. Don't be tempted to mass distribute your CV in the hope that it might attract the attention of at least one company…
The key is to tailor your application for every job that you apply for – this includes your CV and cover letter (not doing a cover letter is also a huge mistake made by job hunters). This is your opportunity to show what you could bring to their company so take the extra time to tell them why you are the perfect person for this specific position. Spend time researching the company and use this to your advantage to prove why you would be a fantastic addition to their business. We guarantee that a well thought out and tailored cover letter will impress a lot more than a generic one.
With so many different avenues into Digital Marketing, we suggest choosing the area that interests you the most and focus your efforts on demonstrating your passion and knowledge for this. Showing enthusiasm for a particular career path will show that you are committed.
"When I first started applying for jobs, it was very tempting to just fire off lots of CVs at the same time. However, I soon realised that this wasn't the best way to do it, which was evident by the lack of replies and invitations to interviews. I then decided to properly tailor my CV to the jobs I was applying for – you have to show the company that you are passionate about the role and that it's what you are looking for. You're much more likely to get results this way"
– Emma Mortimer (Content Marketing Executive)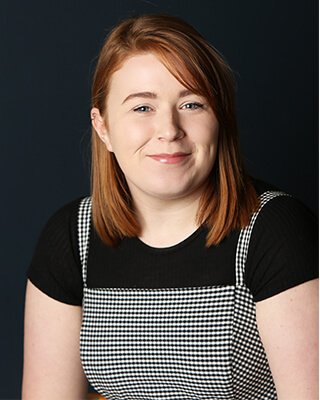 Don't be Afraid to Apply
When applying for a job, don't be afraid to apply for positions that you don't quite meet all the essential requirements for. For example, a content writing position might require 1-year industry experience. As a graduate it's unlikely that you will have this, but if you do have a passion for writing and experience in writing your own blog – why not send in your (tailored) CV? Never built a website for a company but spent years teaching yourself? It's always worth sending in your application.
There is always the chance that employers will spot something special in your application, even if you don't meet their specific requirements.
The most important thing to remember is to never fabricate experience – you will quickly get found out. Be confident that you have the drive, passion and dedication to land the position, even if your knowledge and skills need a little more work.
"When I applied at SQ Digital 3 years ago, I had no digital marketing experience. I had finished my English degree a year before and had been working at New Look since then. However, when I came across the position of a Content Writer on the SQ Digital website, I knew the skills gained from my degree would make me perfect for the role. Despite not having all of the requirements that the role asked for, I tailored my CV and sent it in anyway (and I got the job!). Don't be afraid to just go for it, even if you are a little worried that you're not the right fit; you might just be what a company has been looking for!"
– Katie Martin (Lead Content Marketing Executive)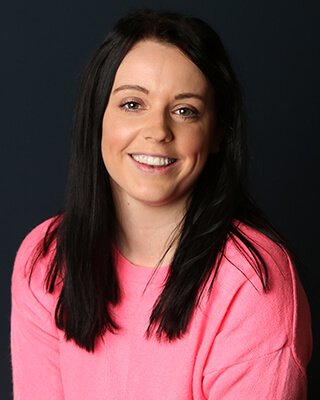 Look for Internships & Work Experience

Gaining relevant work experience in the industry you want to work for is invaluable. Whether it's a paid internship, job shadowing, or a few weeks unpaid work experience, any hands-on experience you can get within your chosen industry is guaranteed to make you more employable.
It's also a fantastic way to get your foot in the door. If you approach a company that you are interested in working for and ask for work experience, you could end up leaving with a full-time job at the end of it (or a very important connection at the very least).
Want to hear a secret? Digital Marketing agencies are always busy! This means that you are likely going to find a company that will appreciate some extra help. This is your opportunity to show your worth and convince them that you would be the perfect fit to become a permanent member of the team.
"When finding work experience, be proactive; send emails to places you'd like to work, use people you know for tips and putting in a good word, and see if your uni has any work experience schemes or scholarships that you can utilise. Don't underestimate the power of relevant societies and clubs at your university either! As soon as you get one placement, whether it's for a week or a couple of months, it makes it a lot easier to find others. 
 Also, check with your university to see if they have any bursaries available to cover the costs of your travel while you have a placement!"
– Michelle Gleaves (Account Manager)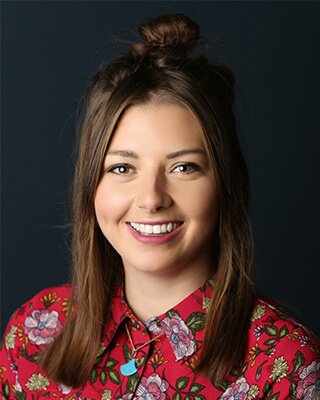 Realise the Importance of Networking
Have you heard of the saying "it's not what you know, it's who you know?" This is something that often becomes a reality when it comes to job hunting – you can't get away from the fact that thousands of jobs are filled each year by word of mouth and recommendations.
A lot of people feel like they have no one to ask, but they'd be surprised by who's in their secondary circles. Use your connections to your advantage. Know a friend working in the Digital Marketing industry? Ask them to refer you. Still in touch with a company that you did work experience with in second year? Get back in touch and ask if they have a position available.
If you're not lucky enough to know someone who can help, there are still lots of things you can do! Getting to know the key players within the industry you'd like to work in is vital when searching for a Digital Marketing job. From following these individuals on LinkedIn to attending conferences and seminars, this is a massive part of landing a job following graduation.
Attending industry events is also a great way to get more knowledge about latest trends and news, providing you with plenty of great ideas to bring along to interviews.
"I would say that portraying confidence is key – even if on the inside you don't feel confident at all. When meeting anyone new, both professionally or personally, be the first to introduce yourself and get the conversation going. Be willing to put yourself out there, you never know where a conversation could take you. If you don't feel confident, the more you introduce yourself and get chatting to people, the more comfortable you will become over time."
– Matt Hartley (Lead Outreach & PR Executive)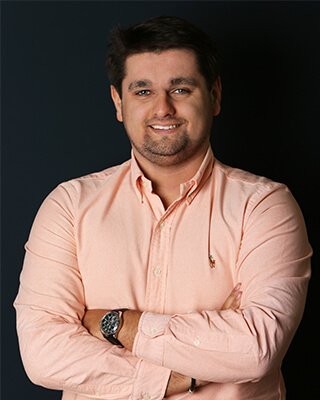 Build Your Online Profile
With social media accounts so easily accessible, it's becoming more and more common for employers to search for potential employees online before inviting them to interview. This means ensuring that your online social media accounts are presentable – you don't want your tweets from your early student days stopping you from landing your dream job.
Utilise social media networks such as LinkedIn to highlight your expertise and knowledge. If you're applying for a job in social media, it's a given that you want your own profiles to represent your personality.
"I would say for LinkedIn that just making a profile isn't enough and you won't get anything out of that – making sure you have relevant connections and activity can prove that you're actually as interested in that industry as you say you are. This also shows that you're proactive in keeping up to date with what's going on in the industry and what others think of these changes so that you understand the importance of opinions because there's no right or wrong or time limit in digital marketing."
 – Rachel de Lacy (SEO Executive)
Whilst these tips make for a good start on your job hunting journey, there are lots of different things you can be doing to stand out in such a competitive and creative industry. Think outside the box when it comes to sending in your application, sometimes a CV and cover letter isn't enough on its own. As someone who wants to work in Digital Marketing, use that creative spark to get yourself noticed.
Searching for that first job after university can be tough, but remain motivated, focused and determined and it will come much quicker than you expected. Think you have what it takes to join a vibrant and lively Digital Marketing team? Take a look at our current vacancies to see if your dream digital job is available! Even if nothing jumps out at you right now, drop us your CV – you never know what we may have lined up!