Why SEO is Important for Small Businesses
As the digital world evolves, many small businesses find digital marketing intimidating and often don't know where to start. Digital marketing covers various services, including SEO, content marketing, PPC, social media and more – all of which, when used in conjunction, can form a solid digital marketing campaign.
One of the most important aspects of any digital marketing campaign is Search Engine Optimisation ("SEO"). SEO refers to the practice of increasing the visibility of your website or landing pages on search engines (such as Google or Bing) and driving organic traffic to your site through a variety of methods.
As an expert SEO agency, we understand the importance of SEO for small businesses and how it can transform a digital marketing strategy, bringing in new, relevant customers and enhancing overall brand awareness. This article discusses the top reasons why SEO is essential for small businesses and why your business should implement SEO into a digital marketing strategy.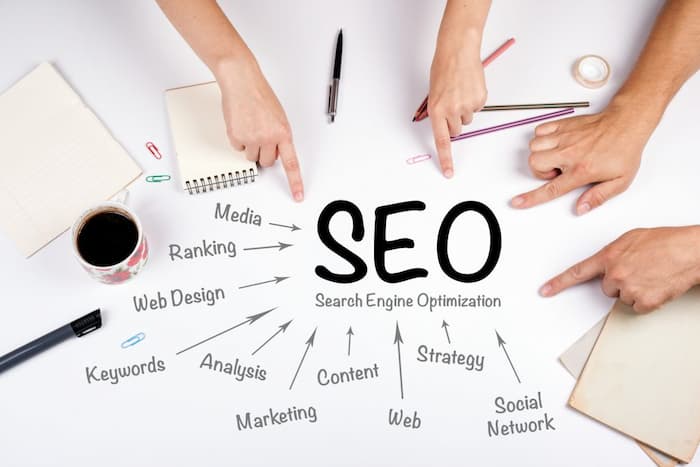 1.     Improves User and Page Experience
There's possibly nothing more important for a website than user experience. Having a poorly structured website is similar to a messy high street shop where it is hard to see where to go and find what you are looking for. With a well thought out website layout and structure and a good page experience, you can expect your online customers to hang around and browse your website.
As a technical SEO agency, we are constantly improving the technical aspects of small business websites. Staying on top of technical SEO is vital for a small business as a good page experience can bring customers back to a site and increase brand loyalty.
Fixing technical SEO issues such as 404 error pages and broken internal links and images is essential in enhancing the user experience. It can be very frustrating for users if they come across these and will most likely leave the site prematurely.
Technical SEO also focuses on issues such as page loading speed and optimising this to reduce user frustration. Page loading speed is a significant contributor to conversion rates. If a page takes longer than 3 seconds to load, 40% of users will abandon the site. Also, 52% of online shoppers have stated that a quick page loading is essential to their site loyalty, making them more likely to buy.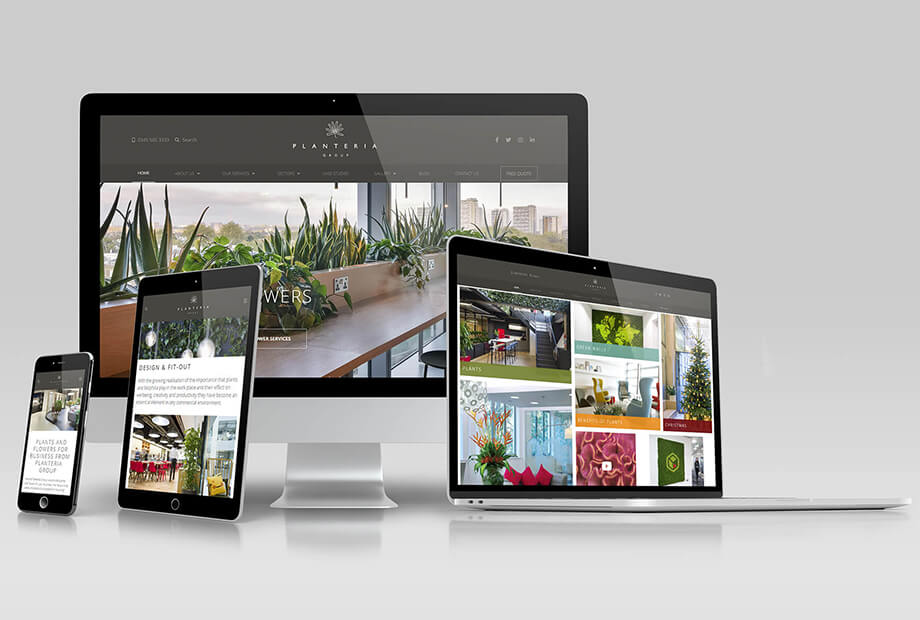 2.     Increases Conversion Rates
SEO can boost conversion rates by driving targeted traffic to the site. We use SEO to target potential customers at each sale/enquiry funnel stage. By regularly publishing SEO optimised blog content, we can help small businesses attract new customers who are still researching products, services and suppliers. You should produce content that provides relevant information to the reader and potential customers.
You can also optimise product content to target potential customers who know what they want. The content can attract users to your specific service or product. It also means that you are more likely to receive conversions in the form of enquiries or purchases as the initial user intent is to use what you have to offer.
3.     Enhances Brand Awareness
SEO focuses on improving search engine ranking positions using keywords and optimisation. Search engine rankings can vastly improve with a successful SEO campaign, with keywords ranking on the first page of search engine results.
If your site ranks on the first page of results, it increases the amount of trust that potential customers have in your brand. High rankings from reputable search engines such as Google show that they have confidence in your brand, which increases user trust as the search engines have a lot of influence on customers.
Also, if your search engine rankings are higher, it helps increase brand awareness as a more significant number of people will see your brand name when searching. Higher rankings also mean that your brand is easier to find when searching for the key terms, which ultimately means that your site is visible to more customers, hence increasing traffic.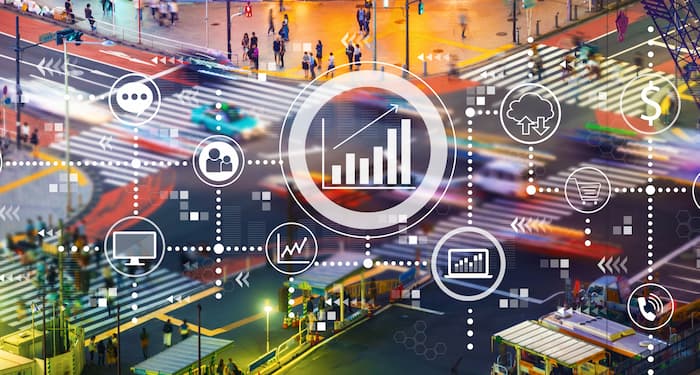 4.     Increasing Physical Visibility
Using SEO techniques can also boost the physical visibility of small businesses with a brick-and-mortar store. When typing a query into a search engine, the searcher's location is also considered.
Search results can vary when searching from different places. When you search locally, maps and addresses of local businesses are typically displayed on the right-hand side of the page. This is one of the first features that users see when searching. A Google My Business account can be created for small businesses and optimised to appear in local results and maps. As an address is listed, it can also drive people into the physical store rather than just increasing online traffic.
5.     Beating the Competition
Search engine optimisation can be a very powerful tool, and with the right optimisations, your website can start to rise in rankings and surpass competitors that do not utilise SEO. As a small business, it can feel overwhelming when up against larger competitors in the same industry. However, many more prominent companies online are still not using SEO services, which can put your smaller business at an advantage.
Using SEO competitor research, we can identify gaps between small businesses and competitors, whether that be through keywords or content. We can then develop a plan to level the playing field and ensure that smaller firms have the same advantages as larger competitors.
6.     Driving Targeted Traffic
One of the primary practices in SEO is to carry out keyword research, which forms the basis for any optimisation campaigns. We use keyword research to highlight the specific terms that users search for to find relevant products and services. We also consider the search volume of keywords to ensure we optimise sites for frequently searched terms, thus increasing the chance of being seen.
As sites are optimised for key terms, it ensures that only potential customers who are actively looking for a product or service relating to the business are being directed to the site. This eliminates traffic from those looking for unrelated services or products and ensures that the traffic to the site is relevant and can lead to conversions.
7.     Long-Lasting Results
With online advertising, the results can often only last as long as the investment. However, with SEO, the results are long-lasting, as long as you continue to use On-site SEO techniques to build up a solid optimisation of your site.
Once higher ranking positions have been achieved, you can use SEO to maintain these positions. Over time, with increased brand awareness, customers will become familiar with your brand and re-use services if satisfied.
Although results can be long-lasting, it's essential to stay on top of SEO as your competitors will not stand still and will constantly update their site. Furthermore, the search landscape is constantly changing and should be considered in optimisations.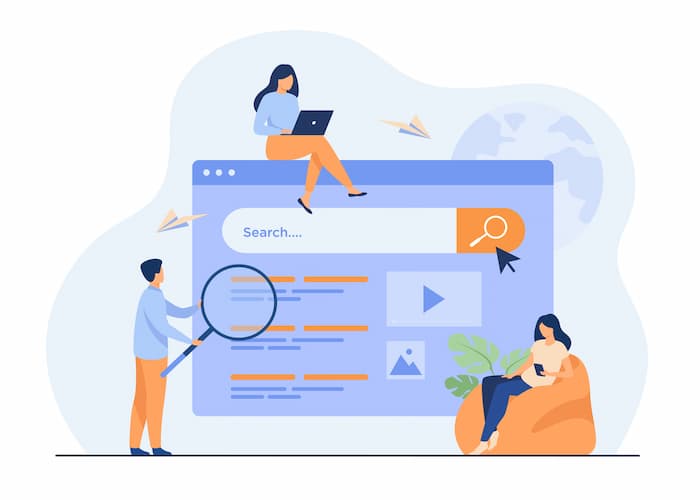 Implementing SEO into Your Digital Marketing Campaign with SQ Digital
As an award-winning digital marketing agency, we have over 20 years of experience providing SEO services for small businesses. With a successful SEO campaign, a small business can expect an increase in targeted traffic and conversions, along with further digital and physical visibility.
To find out more information on how SQ Digital can help your small business grow with SEO or other digital marketing services, get in touch with us today.