7 Reasons to Use Ads Manager Instead of Boosting Facebook Posts
Boosting Facebook posts is an easy way to generate engagement on your business page. By paying a fee, you can direct your posts towards your target audience to increase the ad's visibility. However, this differs from using Facebook Ads Manager because targeting and customisation options are more limited for boosted posts.
So before you rush off to boost all your Facebook posts in the hope of increasing ad engagement, you should be aware that there are limits to how much output you can get for your money.
While it's better than not promoting your posts at all, you might not be getting the most from your ad spend. Here are 7 main differences to consider when deciding whether to simply boost your Facebook post or to use Facebook Ads Business Manager.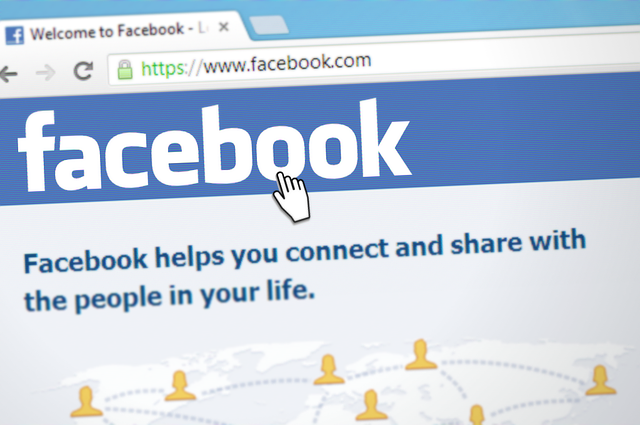 1. Setting up a campaign objective
In Facebook Ads Manager, you have 11 objectives to choose from depending on what you want to achieve, including messages, store visits, conversions and leads.
When you boost a post, Facebook simplifies this by offering fewer campaign objectives. You do get a few optimisation options such as limited placements and audience targeting, but you won't have access to the full scope of objective options offered in Ads Manager.
Before you decide to boost those Facebook posts, consider whether your ad would perform better with a much broader range of objectives to choose from in Ads Manager.
2. Creating custom audiences
Custom audiences let you target people who are connected you to in one way or another, including customer lists, website visitors, and people who have engaged with your content, such as videos or blogs.
If you've used Ads Manager before, you can use these audiences in a boosted post. But, if you've never used Ads Manager, these relevant audiences won't be available to create via boosted posts.
It's essential that you target and interact with warm audiences that you've connected to before; these people are more likely to recognise your brand and engage with you.
3. Full placement customisation
Boosted posts let you customise in only three placements – Facebook, Messenger, and Instagram.
If you want to reach people on Facebook in other places, Ads Manager offers an extensive list of placements. The list includes (and there are many more) Facebook and Instagram Stories, Facebook Marketplace, Facebook Video Feeds, Facebook Groups Feed and Audience Network (both the external apps and websites). Like with boosted posts, you can select automatic or manual selection of placements.
Boosted posts are more limited. For example, you cannot isolate boosted posts to mobile or desktop, select a device type or choose an audience network. If you've data to prove that your ads work better on mobile rather than desktop, then your marketing budget may be better spent on ads displayed on mobile only. This isn't possible when you boost a post.
Manual selection on Ads Manager is also great for A/B testing. You can split-test with specific ad objectives and learn more about how your target audience engages with your link ad. This will provide you with valuable data that can influence how your ad budget is spent in the future. This feature is only available in Ads Manager.
4. Creating multiple ad sets
When boosting a post, Facebook creates a single campaign with one ad set and one advert. Ad sets consist of parameters like targeting and placement.
What if you want to test which audiences respond better to your product or service? You can do this in Ads Manager and create multiple ad sets under one campaign. For example, you might set up a conversions campaign and target one warm and one cold audience. This isn't possible to do when boosting Facebook posts.
5. Testing multiple adverts
Similarly to creating multiple ad sets, it's only possible to create multiple adverts in Ads Manager. You can test different images, copy and ad formats (such as carousel, video, collection, single image) all in one campaign in Ads Manager.
The boost post button is only built for one post.
6. Time-sensitive promotions
Want to promote a flash sale or seasonal offer?
Ads Manager gives you the option to select accelerated delivery, meaning Facebook will show your ads as quickly as possible. Short, concentrated bursts of adverts can help to boost sales.
Boosting a post will only offer standard delivery, so it may not get in front of the right people at the right time.
7. Tracking options
Tracking the behaviour of your audience is essential. When boosting a post, you can add UTM parameters (tags) to the URL on your Facebook post before boosting, but both paid and organic traffic will be considered the same audience. UTM tracking also includes individual product identifiers for e-commerce, so you can track which products are your most popular and are attracting audiences.
Summary
Ads Manager lets you segment Facebook paid traffic so you can track and understand the effectiveness of your campaigns. However, you'll need a website analytics tool to track the results.
When trying to decide whether to boost a post, it's essential to consider what you're hoping to achieve with your ad. Boosted posts are a great way to develop brand awareness and maximise your visibility and grow your audience. But for more advanced ads and campaigns that you have more control over, Ads Manager is the choice every time.
If you're ready to take the plunge into the world of Ads Manager, don't do it alone. No matter how big or small your marketing budget is, with the right team behind you, you can get your ads in front of the right people and increase your audience engagement. At SQ Digital, we understand the needs of small and large businesses and how a creative social media strategy can build long-lasting relationships with audiences to drive your business forward.
We are a digital marketing agency with over 20 years of experience providing digital marketing services, and our expert team are on hand to help get your business to the next level. Get a free website SEO audit today or get in touch to see how we can help.