How to Use LinkedIn for Business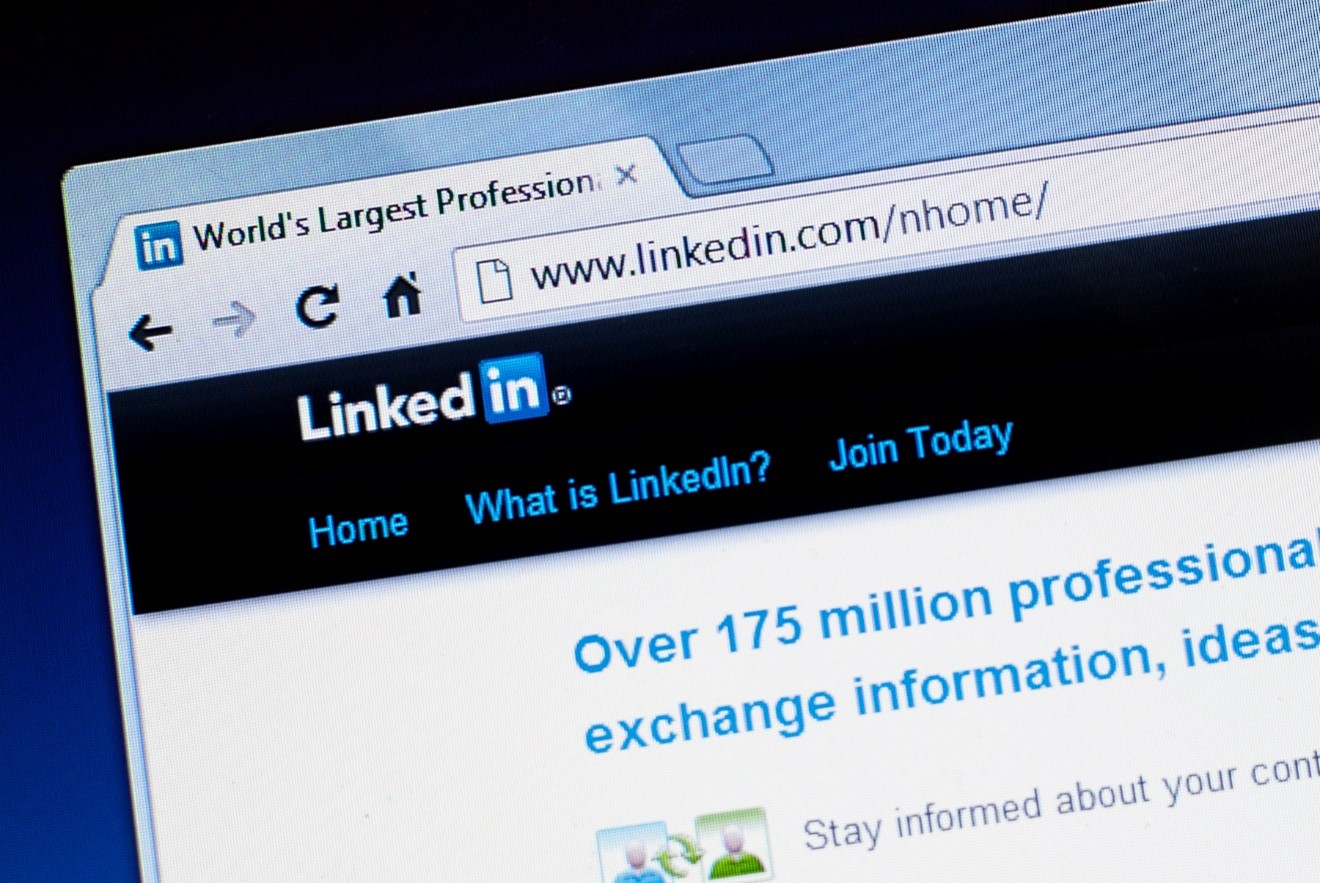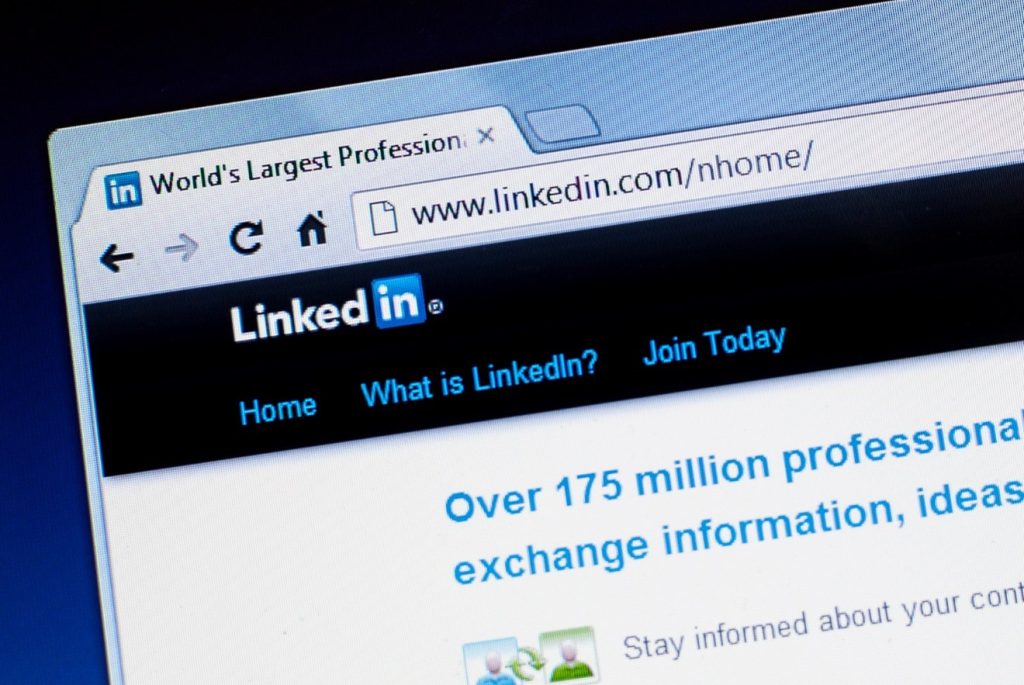 Since its beginnings in 2003, LinkedIn has become a popular business growth tool with over 830 million users worldwide, and it is an excellent communication tool for businesses to reach their customers. Whatever your industry, LinkedIn can become a vital part of your long-term digital marketing strategy, whether your marketing objective is brand awareness, driving traffic or recruitment.
Is LinkedIn Right for Your Business?
In a nutshell, yes. LinkedIn can be used for any business with clear goals in mind.
Business to Business (B2B) marketing campaigns can benefit significantly from using LinkedIn. It can be a place to discuss industry updates and share news that others may be interested in. In addition, you can connect with professionals who may be interested in your products and services or with other businesses in the same industry. With clever targeting, messaging and making the right connections, it's also a valuable sales platform for B2B companies when used organically and via paid advertising.
Business to Consumer (B2C) users should approach LinkedIn differently. You can use LinkedIn to target potential customers based on their interests, especially business owners or professionals who would more likely be on LinkedIn. Also, B2C companies may benefit more from a LinkedIn brand awareness campaign. You can showcase and highlight the people behind the brand name and network with businesses like yours to create collaborations that your customers will enjoy. You can also engage influencers who can help get your products in front of the right audience.
As part of a well-thought-out social media marketing campaign, LinkedIn can help inform customers throughout their journey and enable other aspects of your marketing campaign to perform well.
How to Set Up LinkedIn for Your Business
Step 1
You can set up a LinkedIn business page in a few simple steps.
If you have a personal profile, navigate to "work" at the top and choose the "Create a Company Page" button. If you don't have a personal profile, you will need to create one first.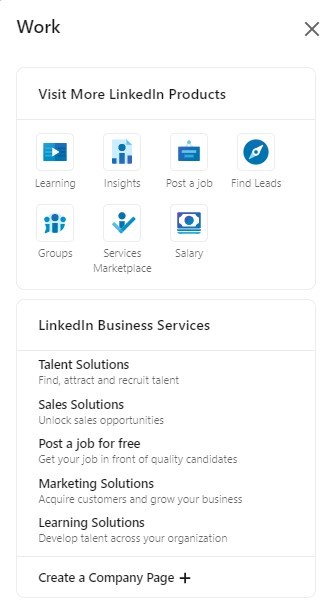 Next, choose the right page for your business based on its size or type. You can choose from
small, medium and large business
showcase page
educational establishment.
A showcase page is a page to present a separate division of a company, and an educational establishment would cover a school or university, for example.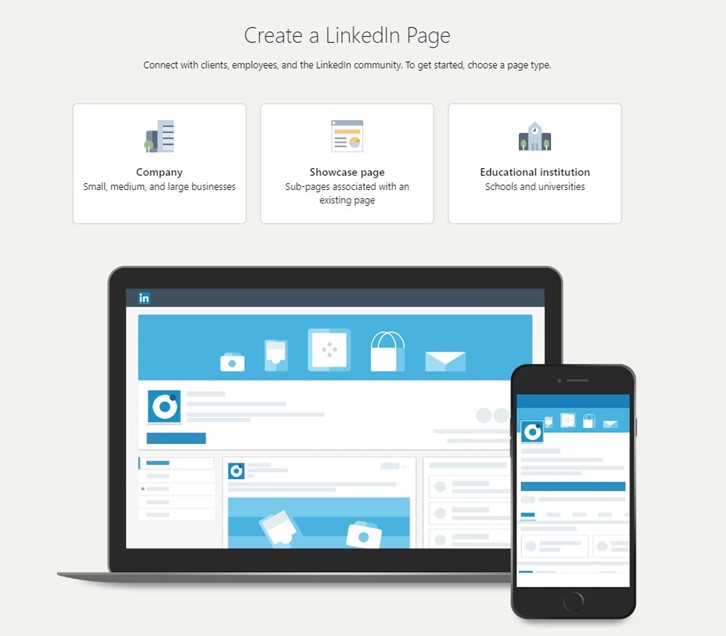 Step 2
Next, fill out your details, add your logo and tagline and create the page. Once it's created, you can optimise it by completing your company description, website URL, industry, cover photo and a custom button. Remember to add hashtags related to your page and keywords into your description, as LinkedIn pages are indexed by Google, which can also help your company's SEO efforts.
You should also make sure you add your company branding to your page. For example, use your profile picture to display your logo and cover image for further branding, so your page is easily recognised.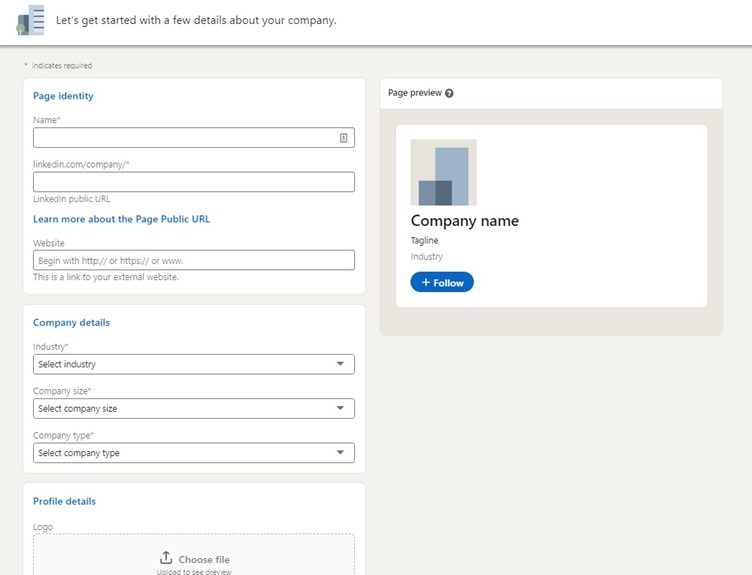 Step 3
Finally, share your company page using your personal profile; encourage your connections to follow the page and share it. You should also ask your employees to update their profiles to add the company page as part of their work history.
It's also important to share a link to your new profile directly from your website; you should do this for all social pages, including Facebook and Instagram.
Building Your LinkedIn Strategy
Once you have a functioning LinkedIn company page, you can use it to help hit your business's goals.
Your overall marketing strategy should include a LinkedIn campaign. To put this in place, you should answer questions such as:
What do I want to achieve?
What am I going to use the page for?
How often will I post?
Who do you want to engage?
What actions do I want people to take?
The answers to these questions will help you develop your strategy. Pick one or two goals to get started. We suggest creating a calendar to build your posting schedule; this could be an Outlook Calendar or a simple spreadsheet template. There are plenty of free templates available to download online.
There are four common goals that we've found companies want to work towards on LinkedIn, and LinkedIn provides more benefits due to its background as a place for professionals to hang out. These include recruitment, networking, becoming a thought leader and advertising.
Recruiting Through LinkedIn
If you want to attract new talent to your business, LinkedIn is a fantastic resource. When you post jobs through your business account, individuals using the LinkedIn jobs section can easily click through to your profile.
If you're posting regular updates showcasing what it's like to work for your company, people interested in working for you can get a feel for your company culture, and you're more likely to attract the right people to your business.
While the jobs platform has an additional cost attached to it, you can use your company page and even your personal page to list vacancies, and by using hashtags and your connections, you can get the advert in front of the right people.
The more engaged your company is on LinkedIn, the more likely it will be followed by people interested in your industry and those who want to work for your business. Also, if your employees are happy to share your business' content, ask them to! A Management Today study found that candidates are 29% more likely to consider a job if they have a LinkedIn connection who works for, or works with, the company.
Using LinkedIn to Network
LinkedIn makes it easy to network with people in your industry; there are countless industry groups where you can find people with similar interests. You can use the hashtag features to find posts about specific topics, and if you know of other businesses in your industry that you'd like to collaborate with, LinkedIn makes it easy to connect with them.
Networking tends to be linked to personal profiles rather than the business profiles on the platform, but there's no reason you can't use your business profile to find networking opportunities. First, check out who likes your page and then look at their profile; chances are, if they are interested in your company, they're likely to be linked to your industry, so connect with them.
Then finally, once you have a network of people linked to your industry, start interacting. The more you comment on posts, engage with polls and share the content of the people and companies you connect to, the more you put yourself out there as someone to talk to within the industry.
Becoming a Thought Leader on LinkedIn
Suppose you have a website where you share a lot of information about your industry and products. In that case, this content is perfect for repurposing as LinkedIn articles to establish your business as a go-to source of knowledge. According to LinkedIn, 45% of the readers of articles on the platform are CEOs, VPs or have positions in the higher levels of businesses, so you can get your content seen by some key decision-makers.
You can also use the platform's "skills and endorsements" section to cement your expertise in specific areas and ask your colleagues and connections to endorse you where possible. Again, while this is connected to your personal profile, if you want to be seen as a thought leader for your brand and industry, you'll want your profile to look its best.
Stay ahead of the game in your industry, keep on top of relevant updates and movements in your sector and be sure to offer comments about these. Use the articles space to write long-form opinion pieces about any changes, whether good or bad and offer tips on how others can navigate these updates.
Advertising Through LinkedIn
Most social networks come with the ability to target people through advertising, and LinkedIn is no different.
There are a variety of options for advertising on LinkedIn, from sponsored text ads that appear on people's feeds to sponsored messages that go straight to individuals' inboxes, photo carousel ads, dynamic ads and more.
The advertising platform within LinkedIn offers heavily targeted marketing and an excellent engagement rate with the right ad and audience. As mentioned, many of the users on LinkedIn are in senior positions within their company and have buying power. So, using specifically targeted advertisements can quickly get your business seen by the right people.
Posting on LinkedIn
Once you've created your LinkedIn marketing strategy and are ready to start posting to the platform, you can create a content calendar for the posts you'd like to publish. The types of posts you publish could include:
Behind-the-scenes videos and imagery
Company updates, client wins, product updates and new vacancies
New staff introductions or exciting posts about your existing staff members
Client case studies
Stats and other insights into the industry, including snippets from blogs on your website
Thought leadership articles and research
Sale promotion posts
Product/service information
Your calendar should reflect everything you want to communicate through LinkedIn and how often you would like to do so. When you're ready to post to the platform, head to the home page and create a post using the "start a post" box.

You can add a related photo or video to make your post more engaging and shareable. You should also add related hashtags, making your post more discoverable by the relevant people. You can create a job post or a thought leadership article from here, depending on your goals and communications highlighted in your plan.
Analysing your Performance
The work on LinkedIn doesn't stop after you have posted. It's essential to analyse your performance against your initial goals to help improve your posts and strategy moving forward. You can look at engagement, including post likes and comments, follower improvements, brand tags, job applications and website traffic.
LinkedIn provides an internal analytics tool to show you some data, including visitors, updates, followers, competitors, leads and employee advocacy.
You should look back at your initial goals to see if you have met these, creating benchmarks based on your performance for the future to ensure continual improvement. If you haven't hit your goals, it's important to find out why. For example, is your messaging reaching the right people, or are you posting at the right time of day to suit your audience? You can test different types of content to ensure you're posting the best content to engage with your target audience.
Getting Help with LinkedIn for Business
If all this sounds a bit too much, and you feel like you need a little help with getting your business profile out there, we can help. As a LinkedIn marketing agency, we've helped many businesses with their LinkedIn advertising.
Our social media marketing team are on hand to post regularly to your business profile or offer insightful articles to your connections.
Get in touch with our team on 01524 580777 or send us an enquiry today.