Create a Winning B2B Marketing Strategy in 2022
Over the last two decades, especially in the previous few years, online marketing is becoming crucial to help your business succeed.
However, knowing how to start your digital marketing campaign can seem daunting, let alone keep up with the latest trends and best practices. Nowadays, it can even depend on your industry to know what you should do and what you should avoid; it can get complicated!
Here, we'll help you understand how to start your digital marketing campaign as a B2B (business-to-business) operator.
If you want to learn about what you can do ahead of launching your campaign to improve the chance of success, we recommend you read this guide from the beginning. However, if you want to skip straight to the "How to" guide, use the links below.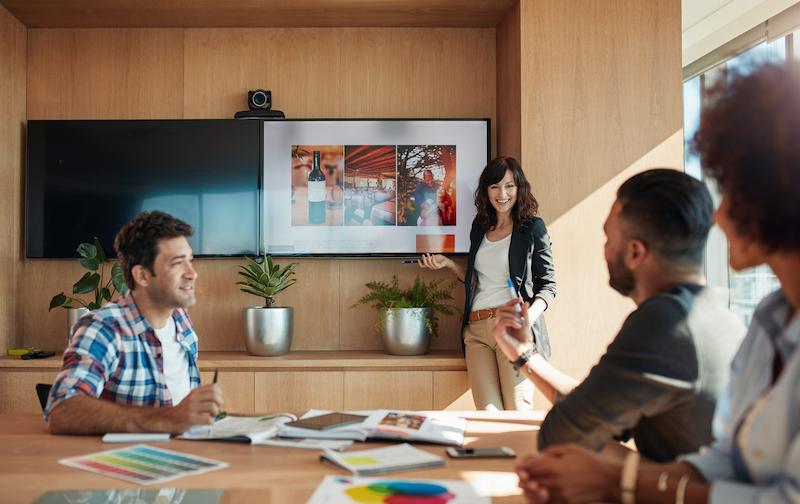 What Is the Difference Between B2B and B2C?
The ecommerce (commercial transactions conducted electronically) market is something we can all relate to since most of us have bought something online at some point. The buyer journey usually begins with research, often on a search engine such as Google or Bing.
With the B2C buying journey, the purchase decision is often driven by emotion, and the sales process can be quick and impulsive. The consumer will search for product information, which tends to be followed by market research looking for the best deal. This stage of the buyers' journey can be influenced by adverts such as social media retargeting or Google retargeting banners on other websites.
For B2B, sales tend to be influenced by budgets, ROI (return on investment), and a logical mindset – the sales process can take months, and we will see how this impacts your strategy later.
On different platforms such as social media, you can advertise products to a given demographic and potentially prompt sales from people who initially had no intent to buy online. This tactic usually only works for B2C and is not viable for B2B.
You can begin to understand what may and may not work for a B2B marketing campaign by understanding more about your target market.  Before you can do that, you should also understand your company's purpose. Sharing your purpose with your target audience will lay the foundations for true success in marketing.
What is Your Vision or Brand – Basically, Who Are You and What Do You Stand For?
Building a brand is just as important as selling a product or service. Customers will return time and time again to a brand they can trust.
Before launching your marketing campaign, it's essential to establish your brand values and proposition. Determine what products and services you provide and what the benefits are. Invest time to understand your customers' expectations, values, and what they deem important.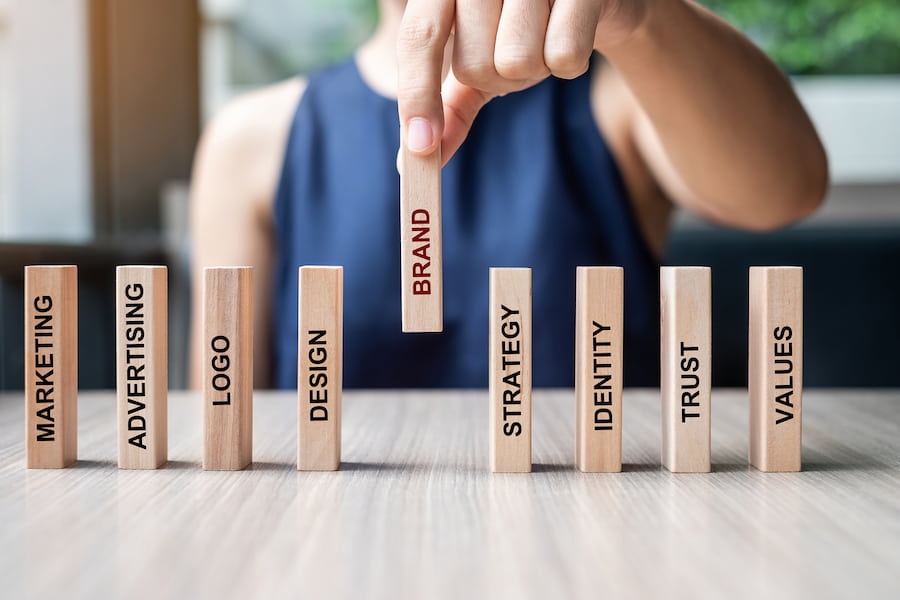 What Are Your Business's Goals?
Trying to market everything you do to a relevant target audience can be time-consuming, costly and lead to thinning resources. The best marketing strategies will line up with a company's goals. For example, suppose the company wants to increase revenue for a new product. In that case, the marketing should primarily focus on the product launch and make it visible across all marketing channels and platforms. The focus of resources and effort will see more success than a broad but thin campaign across all products and services.
KPIs (key performance indicators) break down and clarify company goals into bite-size and digestible objectives to help teams understand their targets and how they fit into the broader company objectives.
For instance, if the aim is to increase revenue by attracting new customers, the KPI target for the Sales team could be to increase the number of calls with new customers. On the other hand, a Marketing team may have a KPI of growing customer sales leads through the website. The KPI could be website metrics such as new vs returning visitors, number of contact form submissions, email subscriptions, and so on.
KPI's should be SMART (Specific, Measurable, Attainable, Realistic, Time-Bound) and be able to identify real improvements. The same is true for a marketing strategy – define the KPI's, so success is measurable.
Who is Your Target Market and Better Still, Client Persona?
You know your target market is a business that needs the products or services you offer, but knowing who you are trying to attract specifically is even more insightful. A few factors you should consider are;
Locality – local, national, or international
Company Size – small, medium, large, or corporate businesses
Average turnover
Decision-maker – owner, director or manager.
Knowing who to approach will undoubtedly change your marketing messaging. Remember that you will often be looking to identify two to three different client personas' depending on your industry.
What Are Your USP's (Unique Selling Points)?
An established B2B business will have established USP's. These are the factors that will set you apart from the competition. For instance, perhaps you offer an initial free consultation or a volume discount that increases when order number increases? Whatever it is, use it in your marketing strategy, shout it to the hills to get your target market to come to you and not the competition.
Your B2B Marketing Strategy – Here's What to Do:
All businesses are unique and specific methods will work better than others. However, we've listed tried-and-tested methods that are best suited for B2B marketing. Use these tools in your B2B campaign to achieve your set KPI's

1.     Email Marketing: A Well-Established Successful Tool for B2B Marketing
As a B2B business, email marketing is something you really should be doing. It can offer the best ROI of all marketing channels when done correctly. When planning your emails, you should segment your email list into different persona's to target your audience more effectively. You should automate the process to plan for scaling your email marketing.
Also, think about your audiences' needs and not yours. It's great that you have a new service or product, but that won't necessarily catch their eye. Focus on how it will help your customers and what benefits they can expect. Create a catchy subject line to get their attention. Don't forget to measure the success of your campaigns and tweak them accordingly.

2.     Use LinkedIn as Your Social Media Channel
B2B businesses tend to have less success with social media marketing channels such as Facebook and Instagram. LinkedIn offers an alternative platform to engage and connect with other businesses. There are almost 50 million business decision-makers active on LinkedIn.
Create engaging content using a social strategy that forms connections and interacts with your target audience. Aim to build beneficial relationships to help generate leads and referrals.
From our own experience and that of our clients, often personal profiles do better than company profiles, but both should be used synergistically as part of your LinkedIn marketing strategy.

3.     A Long-Term SEO Strategy
SEO (Search Engine Optimisation) is the practice of optimising a website to appear higher in a search engine, such as Google. Unlike paid ad listings using PPC (pay-per-click), these are organic results. A successful SEO campaign will help you bring in new customers and is an excellent tool for expanding your online reach.
Most user's regard organic listings with greater trust as they are selected to rank higher based on merit. The keywords you target with your SEO campaign must be relevant and match the correct intent of a potential searcher. This will mean fewer irrelevant leads down the line.
The main thing to remember with a B2B SEO campaign is to be patient! Improvements in rankings can take months, depending on how much time you invest in your website. Coupling this with longer lead times for B2B, seeing a ROI can take time.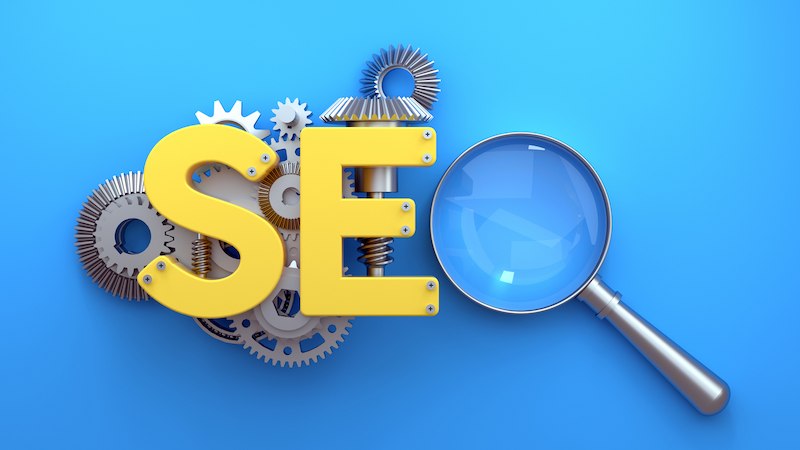 4.     Set Up Lead Tracking
Launching a marketing strategy for your company is exciting, but regular check-ins with KPI metrics for each marketing channel must be a pillar of the strategy itself. Make sure that you are recording what is important for each channel.
As an SEO service provider, we monitor Google analytics and click data in Google Search Console and Google Business Profile metrics (formerly known as Google My Business). Calls and directions, for example, can be monitored, but the actual value of the SEO work is measured by the value of a lead, not just lead number.
For B2C businesses, it is easier to track a transaction value and is usually instant. As a B2B business, take the time to match up your marketing channels to lead value. This will improve your strategy and save you money in the future.

5.     Produce Informative and Technical Content
Often overlooked by B2B businesses, content marketing can offer numerous benefits. Webpage content explaining your products and services and what sets you apart from your competition is key.
A website is a modern-day substitute for the initial face-to-face contact with a company. Instead of being able to tell someone directly why they should buy from you, you will need to use content marketing to do this for you. Guiding the reader through the website and explaining what you can offer is essential. You should highlight your technical capabilities and expertise.
B2B webpages often lack content and don't provide the user with much information to make a decision. This can be frustrating and results in a poor user experience and a potential client will go elsewhere.
Blogging regularly can improve your SEO and target clients who are still in the research phase of their enquiring journey. It is a simple technique that can expand your online reach. This could be your secret weapon!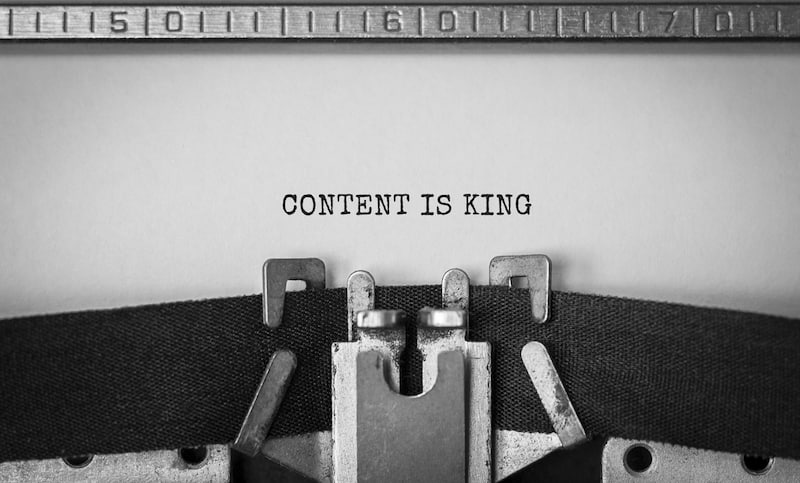 6.     Responsive & Fast Website Design
One metric we track, is the device type used to look for our clients' products or services. We regularly see that more B2B target audiences use desktop devices more than mobile, however this gap is narrowing and both platforms need to display a good user experience. A website must load quickly and efficiently across all devices. On average, if a webpage takes 3 seconds to load, 40% of people abandon the page and use a webpage from a competitor website. Effective B2B website design is one of the most overlooked parts of most B2B marketing campaigns and such a simple concept as page experience can impact lead generation significantly. A fast and responsive website works hand-in-hand with SEO, it can encourage PPC conversions and yet, without it, your marketing strategy can go down the pan. We would recommend you consult a website design agency, if you are not sure whether your website meets these criteria.

7.     Create and/or Optimise Your Google Business Profile
This is aimed at B2B companies who have a local presence or a physical address. Optimising your Google Business Profile with the correct information, photos, opening hours, service category and regularly posting content, can help you appear higher in local map pack results (please see an example image of these results below). For localised searches, these results capture most of the traffic available and so you need to appear here. In addition, good review ratings and review count, impacts advocacy and your profile's rank. Ensuring that you have the infrastructure in place to encourage reviews from clients will help you out and increase the conversion potential of prospective clients. [insert image below]

8.     Use a Creative, Dynamic and Strategic PPC Campaign
The benefits of a PPC campaign are plentiful. Before investing in a long-term SEO campaign, PPC can ensure that even very niche B2B businesses can succeed and bring in relevant online traffic. PPC is an immediate form of marketing that can bring in leads fast. It can also verify the need for an integrated SEO and PPC campaign to maximise your leads. This marketing platform is a conversion driving tactic and involves using a budget to bid for advert placement at the top of Google search (we focus on Google in both our SEO and PPC campaigns due to the search engines 92% global market share). PPC for B2B companies can be expensive but focusing on long-tail (generally less competitive but more specific) terms can be rewarding. It can also help with brand awareness.

9.     Conversion Rate Optimisation AKA UX (User Experience) Optimisation
Conversion rate optimisation (CRO) is another branch of your B2B marketing strategy, which without, can make it all pointless. Every single channel used links in one way or another to your business's website as a central resource, but if the structure, layout, or any element of the website is confusing, unhelpful, or messy, then people just won't enquire. Think of this as having a high-street shop but with bins and boxes cluttering the sales counter, very few people will make the effort to break through. A bad website user experience can unfortunately make your strategy destined to fail. You need to have a slick and easy to navigate website with an easy contact option. This involves minimal effort on the user's part, but maximum information and slick design on the website's part. It is not easy to know how everyone interacts with your website, but tools such as Microsoft Clarity are a great place to start.

10.  Google Remarketing
This channel was traditionally considered as a B2C technique, however, increasingly B2B businesses are finding value in remarketing. Also referred to as retargeting, Google's remarketing platform, allows adverts for your business to follow a website visitor across the internet after they have left your website. They can be set up so that they follow people who did not enquire on your website. This can be help you stay present in the minds of potential customers as they evaluate multiple different companies. Retargeting on Google's Display Network has a lower cost per lead than other non-branded campaigns such as PPC.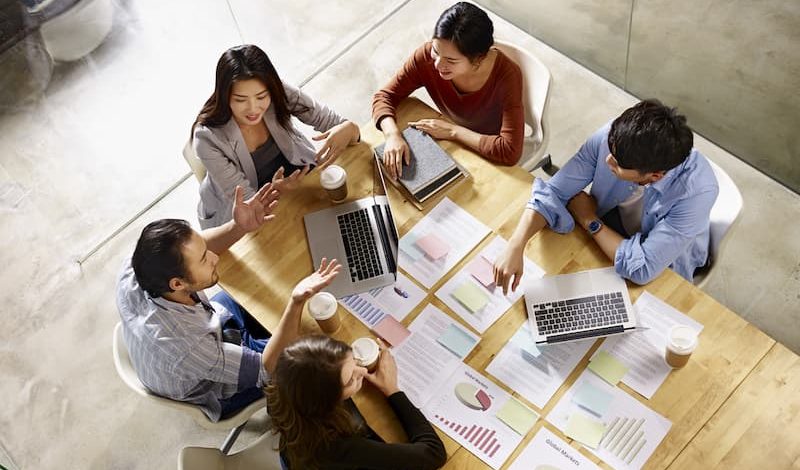 Use These B2B Marketing Channels Together for The Best Results
Now we have looked at the top 10 B2B marketing strategies for 2022, it is important not so consider these different techniques as isolated campaigns. Every single branch works with the other channels and so you must approach your strategy in the same way. Remember, think SMART, regularly review progress and adapt based on your results. SQ Digital are an award-winning digital marketing agency who work with several B2B businesses. If you need any assistance in launching your B2B marketing campaign, then please don't hesitate to get in touch.