How to Integrate PPC and SEO into Your Digital Marketing Strategy
PPC and SEO may be entirely different digital marketing solutions that perform unique roles, but does that mean they shouldn't be used together? In essence, both methods do operate with the same goal in mind – to drive traffic to your website.
While many would keep these two techniques separate, an integrated approach can create a compelling marketing campaign. In this article, we'll take you through the benefits of a digital marketing strategy that integrates both PPC and SEO to improve results.
What is PPC?
PPC stands for Pay Per Click, and it refers to a marketing strategy in which there is a cost to you each time someone clicks on your ads. PPC advertising essentially purchases visits to your website rather than trying to build them organically.
Companies bid for ad placement in a search engine's sponsored links when someone searches for a keyword that is related to their business. For example, an ecommerce hair care business might place a bid on the keyword "hair products", and its ad may appear at the top of the search engine when users search for this term.
The aim is to try and ensure that the visits to your website via the ads end up earning more than the cost of those clicks. A single click can cost a few pence or pounds, but if a click leads to a sale worth hundreds of pounds, you've potentially made a profit.
Of course, this also means that PPC is quite easy to get wrong, and you could end up spending more money on the ads than you're making back. A lot goes into building a successful PPC campaign, and SEO can help.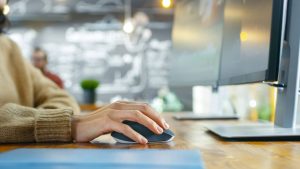 What is SEO?
SEO – search engine optimisation – aims to increase the quantity and quality of the traffic to a site organically, without having to pay. It ultimately involves trying to bump your website up a search engine's rankings so that your site is appearing near the top for specific keywords.
Search engines, like Google, assign rankings to pages they feel have authority and that they think users will find useful. The purpose of SEO is to ensure that a website is visible for phrases and keywords relevant to that website and to try to climb higher in the search engine rankings than its competitors.
Search engines are always updating and changing the algorithms they use, so implementing a good SEO strategy involves keeping up with updates and making alterations accordingly to keep your site ranking well. SEO uses many techniques such as keyword research, technical auditing, onsite optimisation, digital PR and outreach to improve organic visibility.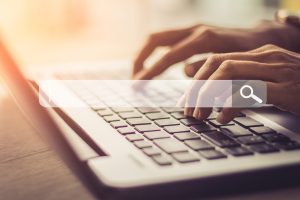 Pros and Cons of PPC
Here are some of the pros and cons of using PPC as part of your marketing strategy:
Pros
Better position on the page – users will always see paid search ads at the top.
Able to customise ads and have control over your marketing message.
You have the option of visual ads for shopping.
Precise targeting of potential customers.
Can create ads and implement them quickly.
You set your budget.
Cons
No guarantee a click to your site will result in a sale.
Can be expensive if you're working to a tight budget and aren't seeing ROI.
The benefits don't grow over time – you will pay the same fixed amount for each click.
It can be a time-consuming process to research and set up effective PPC ads.
Pros and Cons of SEO
Here are some of the pros and cons of using SEO as part of your marketing strategy:
Pros
You get a constant flow of "free" traffic (free in the sense that you're not directly paying).
The traffic has a better chance of converting.
People interested in your services are made aware of your business.
It spurs business growth.
You will have access to invaluable data from clients to help drive your business.
Cons
Good results take time; you won't see benefits instantly.
It can take a long time to see ROI.
There is no guarantee you will get on that crucial first page of search engine rankings.
No one knows Google's algorithms inside and out, so it can be a bit of a guessing game.
There are penalties for poor SEO practices.
How Can PPC and SEO Work Together?
PPC ads do not change your search engine rankings, and similarly, your search engine rankings do not affect your ads. While there is no benefit to your SEO by having PPC ads, they can work together to help influence how your site performs.
1. Increase your visibility
By using SEO to optimise your site for a particular keyword, you will increase your search engine ranking for that keyword, bumping your website up the search results. When you also purchase PPC ads for that same keyword, you ensure that your site appears near the top of the page. Together this can ensure that your website dominates the search results, increasing the likelihood that users will click through to your site.
2. Remarketing campaigns can increase goal completion
If your SEO is working well to rank your site highly for specific key terms, you may be drawing in a large amount of traffic. However, consumers can take a long time to make up their mind about a purchase and may want to shop around. You can combine your SEO and PPC efforts to try and draw these customers back to your website to complete their conversion at a future date.
For example, if you're a clothes retailer and a potential customer is taking some time deciding on whether to purchase a coat they are looking at on your site, you can buy ad space to target that same person with the coat they were looking to buy. The ad will create an association and may prompt them to click through the ad to complete the purchase.
3. Use PPC to help make SEO decisions
SEO takes time and can involve a lot of trial and error, and you may not have the time to spare. You can use PPC to help test the viability of keywords for SEO before committing the time to it. Once you've picked a keyword that your business could potentially rank for, you can purchase PPC advertising for the exact keyword. You can monitor the results and see how it performs; a good performance could indicate that you should be optimising your site for that keyword. If the PPC campaign fails, you know not to waste time doing SEO for that keyword.
4. Double the strategies, double the data
SEO and PPC can give you useful data that can help you make smarter marketing decisions. For example, you can examine metrics such as clickthrough rate, bounce rates, time spent on site pages and conversion rates. With this data, you can determine which keywords are the most valuable, which generate sales or help create leads.
While this data can be generated from PPC and SEO separately, you can get double the amount of data by using both, helping you to make even better and more profitable decisions.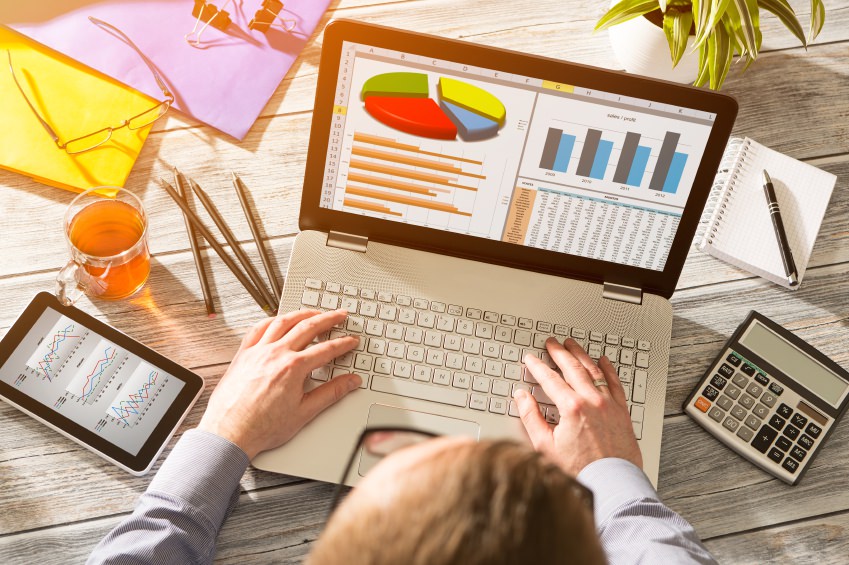 We hope you've found this brief look into the world of SEO and PPC useful. If you're an SME looking for an SEO agency or a PPC agency, SQ Digital can help craft a successful digital marketing strategy for you, helping you create sustained growth. Don't hesitate to contact us today or feel free to use our Free Website SEO Audit for your website.