Scheduling Social Media Posts over Christmas
People in the UK spend 25% more over the Christmas period than any other time of year, making it a crucial time for many businesses to generate revenue. At this time of year, it's vital for small and medium-sized businesses to take advantage of everything at their disposal to get their company noticed this festive season, and social media is one of the most effective ways to do this.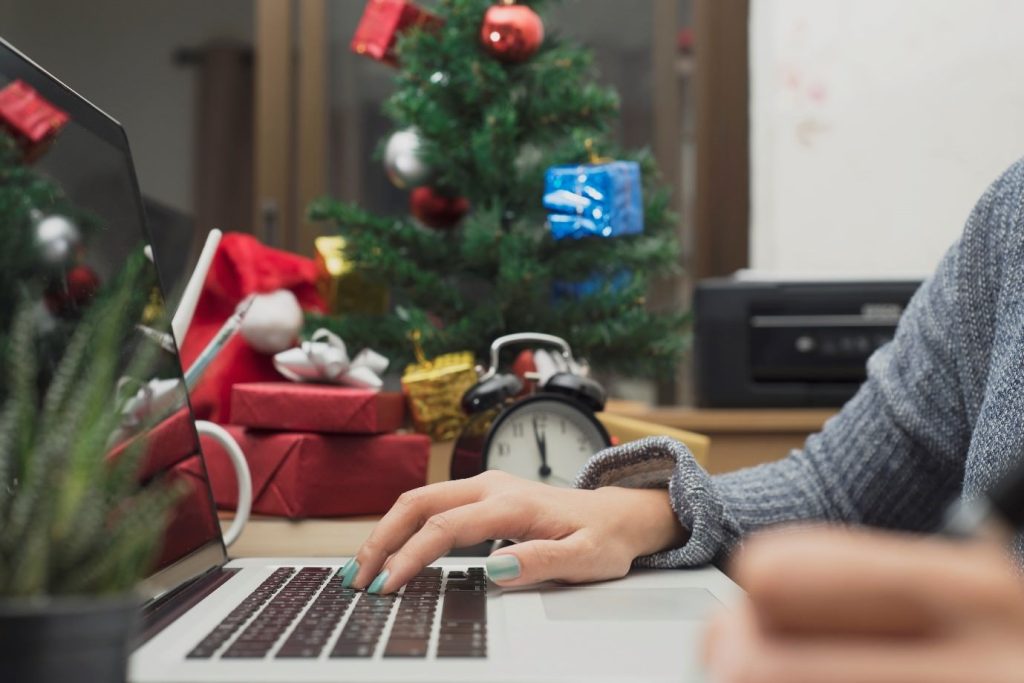 With almost half the world's population using social media regularly, you'd be crazy not to boost your social media presence at this time of year. Here are some ways to get your scheduled social media posts noticed this Christmas.
Take Advantage of Online Tools
At this time of year, every SME in every industry will be desperately vying for the attention of consumers. Christmas is the time that a lot of businesses make a large proportion of their profits, so you must take advantage of the season so you can push through all the noise of your competitors and be at the forefront of consumer's consciousness.
But you don't need to do all the work yourself. There are plenty of useful online tools that can facilitate your social media posts, such as Canva and Unsplash. Canva allows you to create fantastic posts that are tailored to specific dimensions of different social media platforms like Instagram and Facebook. You can also use it to craft email headers, YouTube thumbnails and so much more. Unsplash is a free site you can use to get incredible, high-resolution images from all around the world, that will help take your social media posts to the next level.
Elevate your social media posts this Christmas so yours will stand out from the rest. Online tools are an invaluable resource that can facilitate great posts and save you the time and effort of creating them from scratch.
Plan Your Christmas Marketing Campaign
There has never been a more crucial time of the year to plan your marketing campaign. Start by revisiting last year's campaign and seeing how you performed; this information will help inform this year's strategy.
Create a timeline with key dates like Winter Solstice, Christmas Eve, Christmas Day, Boxing Day, New Year's Eve and New Year's Day. This will help you organise around delivering messages, offering giveaways and special offers to your customers.
Consider your different social media channels and ensure that your campaign is delivered consistently across all of them. Consistency will help get your campaign more exposure and prevent it from becoming disjointed.
Decide on your message and theme that has been carefully tailored towards your audience. Think of their needs, your mission, your brand values, and how you differ from your competitors so you can craft an overarching narrative that communicates this in an effective way.
Next, decide on your content assets and how you're going to be delivering them across your channels. And remember, personalisation has the potential to increase engagement. Once you've got your assets planned, get creating them and schedule them at peak engagement times across your social media channels.
Boost Your Posts
If you've never used boosted posts on social media platforms before, now is definitely the time to do so. By boosting posts, you'll extend the reach of your marketing campaign, thus extending their engagement. Getting your posts in front of people has never been more crucial than at Christmas time, so increase your budget for boosted posts over December to give your posts a little extra visibility.
Use a Variety of Content
While seeing the same ad over and over again can be effective in getting people to remember your brand and becoming aware of your offers, it's not as effective as utilising a variety of formats to get your message across. Use everything at your disposal like blog posts, videos, graphics, stories, newsletters, shoppable posts etc. The more you get out there, the more people will see it, and if they see a variety of content, they will be more likely to engage with it.
Just remember to keep everything consistent; stick to your theme and your message so that your campaign doesn't become muddled.
Engage with Christmas Content
Staying active on social media and keeping up with trending topics is a great way to engage with your audience. Aside from scheduling your Christmas-themed posts over the holidays, make sure you're engaging with any trending topics on the likes of LinkedIn and Twitter to pull more eyes to your account.
And don't forget to plan posts to inform your customers about your company's availability over the holidays. Your opening times will be one of the first things people want to know if they're looking to use your services in December and early January, so make sure they're aware of when you're available.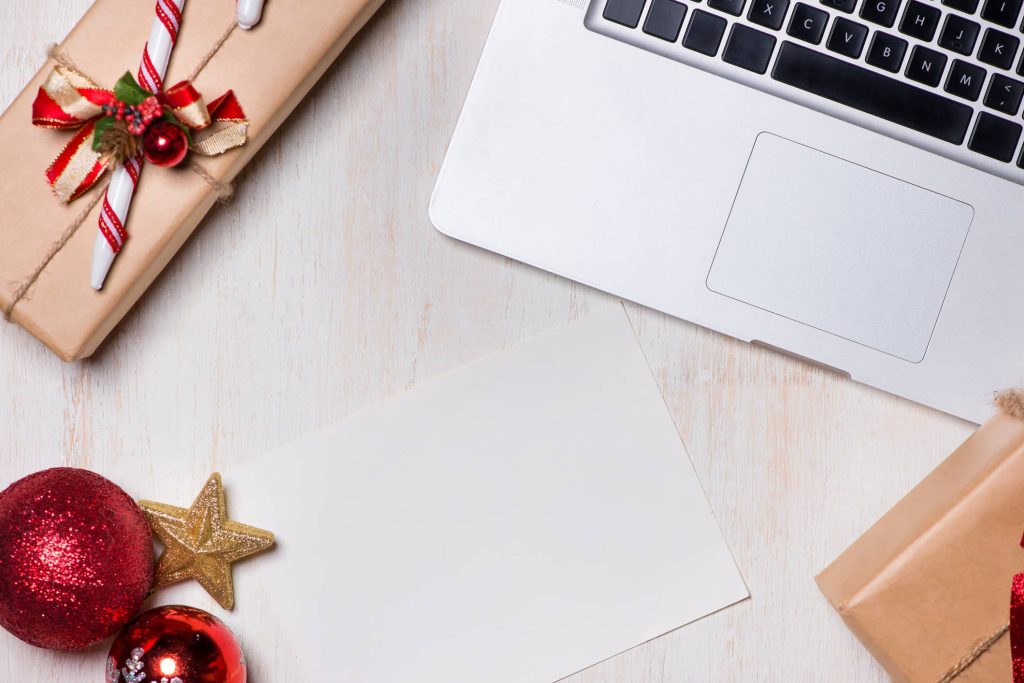 From everyone here at SQ Digital, we wish you a very happy holiday and a happy New Year. If you're looking for a social media agency to manage your social media accounts and improve your online engagement, we can create engaging digital content to be deployed across a wide range of platforms. We can offer both paid and organic social media services to help you reach your digital marketing objectives.