How SEO Has Changed Over The Last 20 Years
As we celebrate 20 years in business, we feel that now is the perfect time to take a look back at some of the biggest changes that we've seen throughout the last two decades. Our Founder and CEO, Vilayte Essa, takes a look back over the last 20 years in the industry, as the team ask him questions about the past – and present – of SEO.
What is the biggest change to the SEO world that affected how SQ worked?
Probably the easiest question to answer of them all… the Google Penguin algorithm update back in 2012. When I woke up on the morning the update was released, I genuinely thought I wouldn't have a business to go back to! Thankfully only a small number of our clients at the time were affected by the changes implemented by Google. In all honesty, the algorithm update still affects the industry today, so it's easy to see why it had such an impact on SEOs around the world.
For those who don't know, or who can't remember that far back, the Penguin update from Google essentially changed the way that the search engines recognised links. Prior to the update, there were no rules surrounding how you built backlinks to a website, so webmasters would look to gain links by any means necessary. This led to websites being created solely to link out to websites, with some sites charging to secure backlinks – in effect, links became a currency.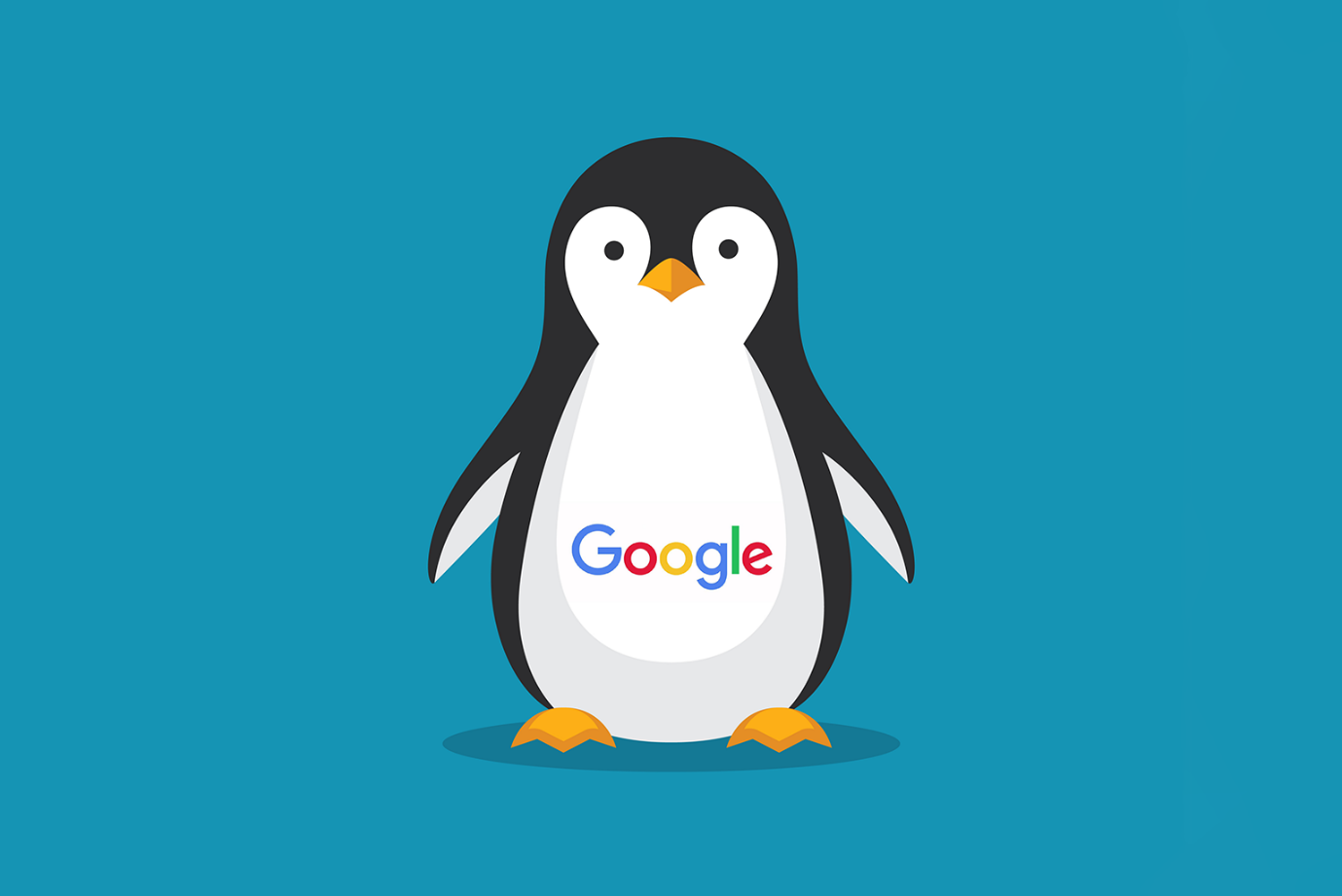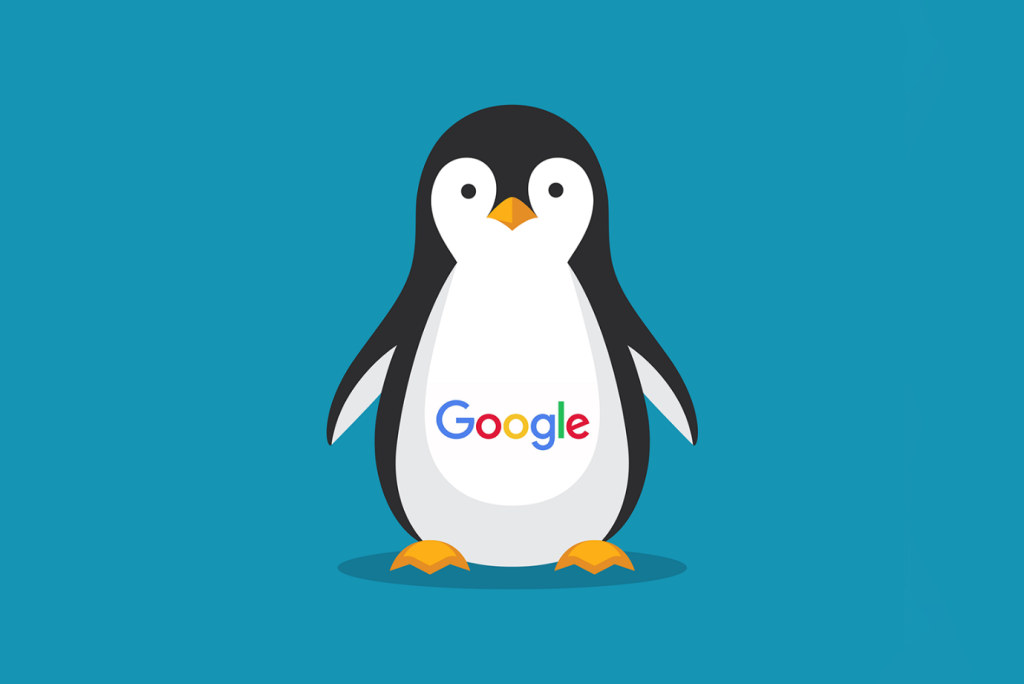 The Penguin update eliminated this almost immediately, as it specifically targeted link spam and manipulative link building practices, meaning that any websites that had employed such tactics took a nosedive in terms of rankings. You can read more about the Google Penguin update in the Search Engine Journal's extensive guide.
While the first few weeks were incredibly tough, we found our feet quickly and were able to provide Penguin penalty removals as a service to companies that had been affected. We put a robust system in place for finding out which links required attention by using sophisticated software. We would then go through a process of trying to get the links in question removed with the host site, and if all else failed we would then submit a disavow file directly with Google.
Penguin completely changed the way that SEO was conducted, and whilst it didn't hit us at SQ Digital (SearchQuest at the time) particularly hard, it cleaned up the industry as a whole for the better I would say.
Just how different is SEO in 2020 compared to SEO in 2000?
In reality, the basic principles that are set out in the Google webmaster guidelines have been the same since the very beginning. The fundamentals have never really changed – make a website for users not search engines and optimise accordingly.

The biggest change we have seen is the emphasis on ensuring that high-quality content is consistently used throughout your website. This simply wasn't the case in the early years of SEO, as you could simply fill a website with keywords and rank well. Over the years, Google developed Latent Semantic Indexing (LSI) which meant that they focused more on the quality of the content for the end-user, rather than on the volume of keywords. LSI meant that Google could use algorithms to accurately identify any relevant words that are semantically linked to the keyword you wanted to rank for.
It's also worth noting that the layers of complexity have increased over the years, as SEO has become more technical with each passing year. As we navigate our way through 2020, SEO is more technical than ever before, with the likes of Schema playing a huge role in the industry over the past few years. Schema has become so integral to the industry now that if you don't use it, you might as well not do any SEO at all.
Was the focus on content as important back when you started out in 2000 compared to now?
When we first started out 20 years ago, content and SEO was far less complex than it is today. To optimise a website, all you had to do was update the meta-data of the website to rank highly; simply inputting a title tag, meta-description and meta-keywords would be more than enough to see you rank close to the top of most search engines.
You could pretty much guarantee clients that you'd be able to rank number 1 across a huge number of search engines, with around 1,500 search engines in play when we first started up. Whilst Google was on the scene, they weren't considered a major player back in the early 2000s as the likes of MSN (now BING), Yahoo and Ask Jeeves dominated the market.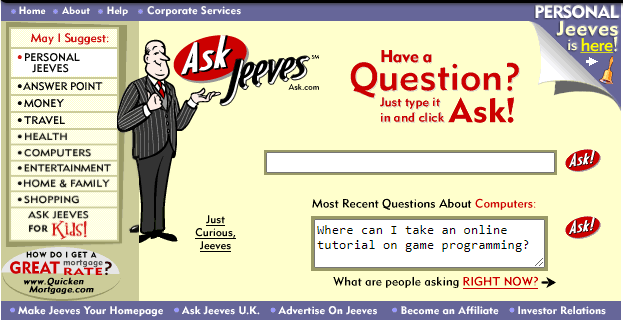 In the early days of search engines, high-quality content wasn't considered a ranking factor, so this led to most websites stuffing in as many mentions of their target keyword as possible into their content. This inevitably meant the majority of content on websites was incoherent, but it didn't matter because your website ranked at the top of search engines. After all, we believed no one was actually reading the content.
Blog content didn't really rise to prominence for a good few years, with this type of content only really written by individuals who had hobbies they wanted to discuss with like-minded people. Blogging from a business point of view was mainly confined to business updates and news, nothing like the type of content you would see being created by digital marketers today.
From an SEO point of view, there was little to no benefit of publishing content like there is today, the emphasis was always placed on pushing directories and link building in the early days of the internet. Links have always been one of the biggest ranking factors throughout the years, and even today, they're still a vital part of ensuring websites rank. When Google introduced the Penguin update, it changed the emphasis on low-level, easy to obtain links to quality content being published on third party websites to gain relevant links that weren't keyword-driven or obviously placed for SEO purposes. This change put more focus on Digital PR and the increase of quality content for third party websites, that would be interesting for their own audience and users.
Has there been any direction that you thought SEO would take which you tried to pursue, and which didn't work?
The one that springs to mind is Flash websites – they were the 'in thing' in the early years of the internet. In fact, our first website had a flash intro, that was until we realised that we weren't able to rank in search engines with that type of website. You can view our Flash website from 2001 if you like, and if you're interested, you can take a look at how our website has changed through the years on the website too!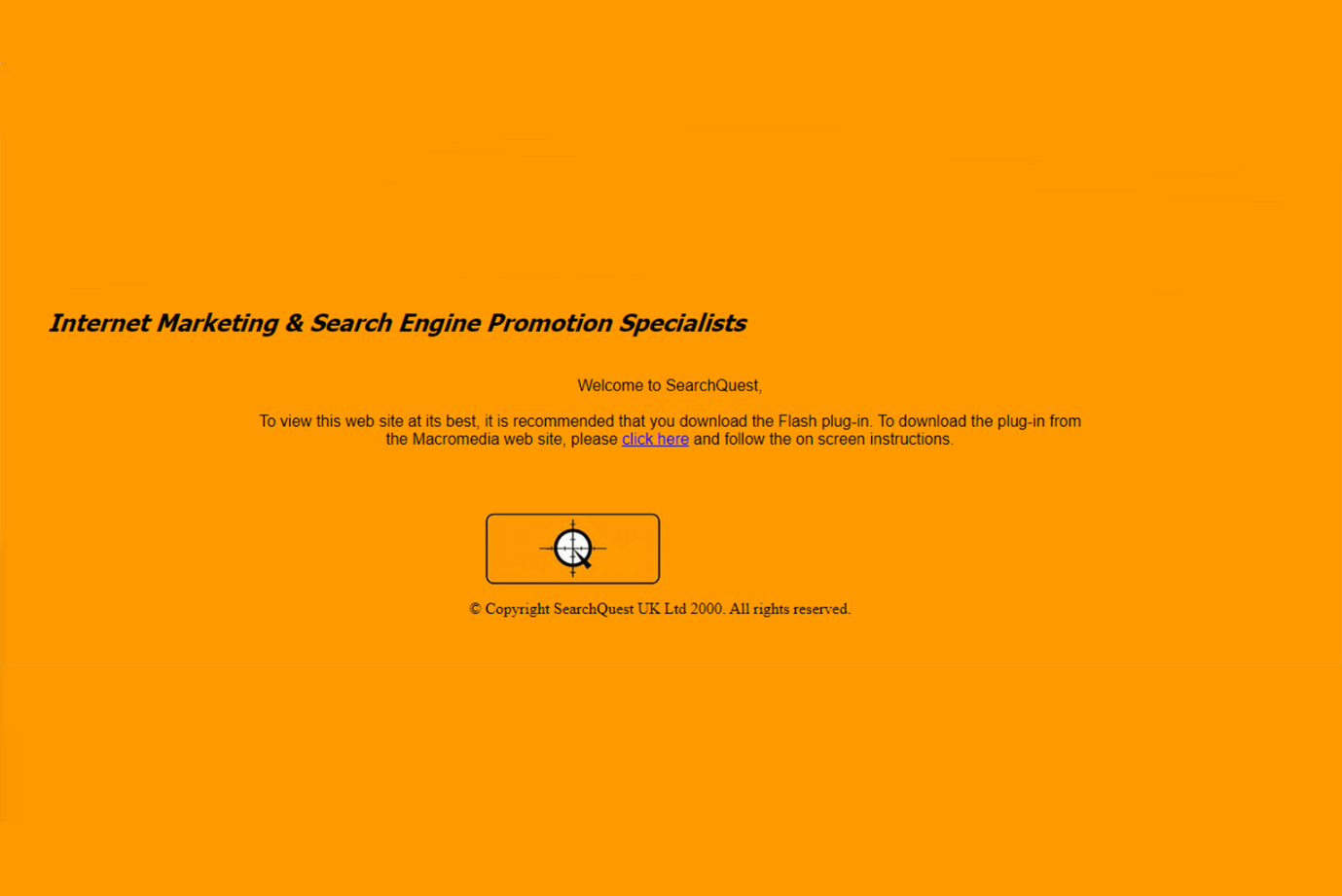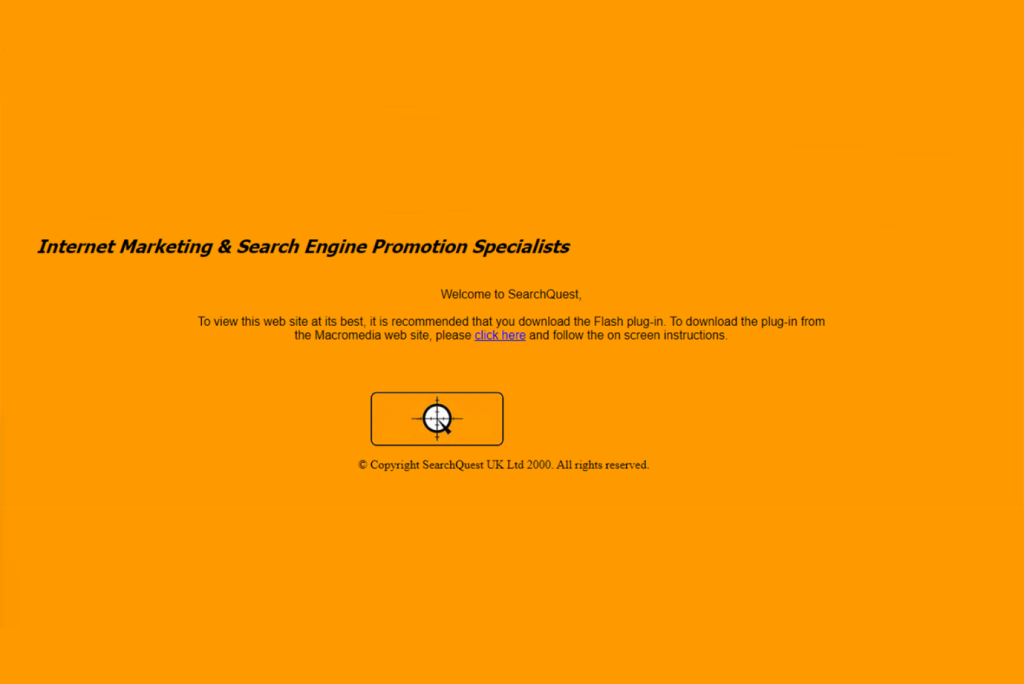 When Flash websites came onto the scene, it did appear that the internet was going to be extremely interactive, with movies and videos dominating most websites. Whilst these websites did look fantastic, the main stumbling block that many businesses quickly found was that you weren't able to rank this type of website in search engines, simply because the search engine couldn't read content on them. Search engines can't read text or graphics in videos, and this meant that any Flash website on the web looked fantastic, but no one could ever find it because it couldn't rank.
We had a period where many businesses approached us after investing in a Flash website, looking for help as their rankings had plummeted. As an SEO agency, we had to come up with a solution that could still offer a good user experience, while still providing the information a search engine needed to rank a website. Some of you may remember seeing the option to view a flash and non-flash version of a website, the latter was designed specifically for search engines for ranking purposes.
Do you think that the rise and dominance of Google is a good thing, or do you wish it had gone a different way?
The dominance of Google is a good thing in my opinion, and that's mainly because SEOs only have to focus on one major search engine. I can't imagine what it would be like to rank one website on multiple search engines with different algorithms in play.
From a business perspective, the cost implications would be huge for any client coming on board looking to rank across several search engines. The only way around this that I can think of would be building separate websites for each search engine.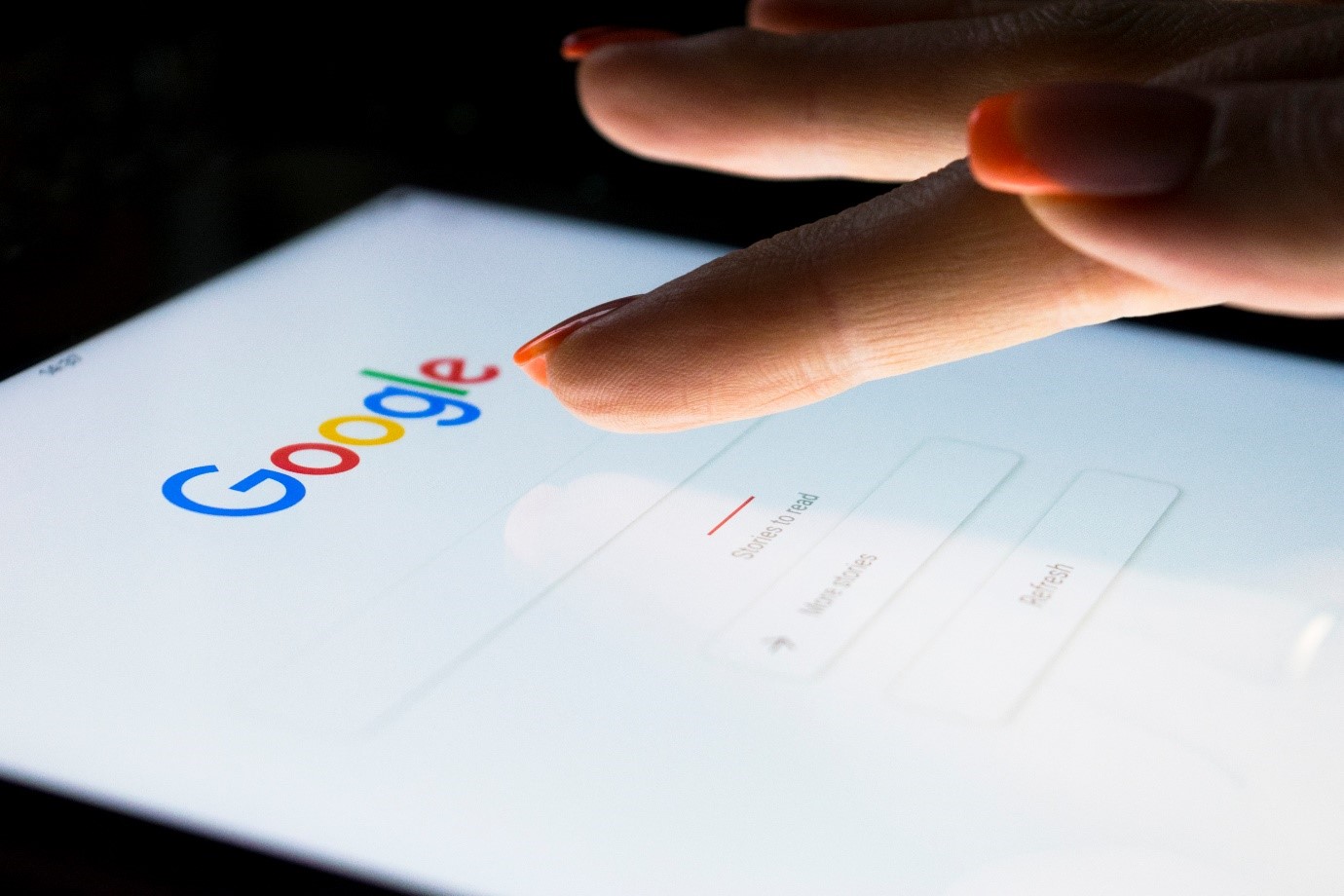 Google's rise to prominence mainly came about as they focused on keeping things simple and offering users one service, giving users the ability to use search for free. Whilst the likes of MSN, Yahoo and Ask Jeeves all made an active effort to branch out and offer a wide range of services outside of internet search results, Google kept it simple by giving users what they wanted quickly.
As the internet matured, people's expectations of instant results became the norm, which is why all emphasis on the internet today is placed on speed, whether that be your internet connection, how fast your device is or how fast a website loads. People are less patient now – we've become so used to being able to use the internet as quickly as we press the enter key or click a mouse.
What do you think the future of SEO is? What is the next big thing in these areas?
As mentioned previously, Schema has been slowly growing over the last few years, and I can see this trend continuing to grow over the coming years. Schema is probably going to become more complex and have a much larger impact on ranking websites than we have seen even in the last couple of years.
Along with this, website design and development is also going to have a significant impact, especially concerning how these sites are built with SEO in mind. Page speed is already a huge ranking factor, as mentioned previously, and this only looks set to become more important in the years to come. All of the technical aspects of how a website is made will have an ever-increasing impact on how a website ranks, with a real emphasis being placed on keeping all website builds simple.
With recent changes in Googles algorithms, we can safely assume that there will be more focus placed on good user experience on-site, ensuring websites are fast to load, whilst also containing plenty of high-quality, fully optimised content. None of these things will come as a surprise to anyone, as these aspects have never changed since search engines started. 20 years on and those fundamentals we've always focused on are still true today.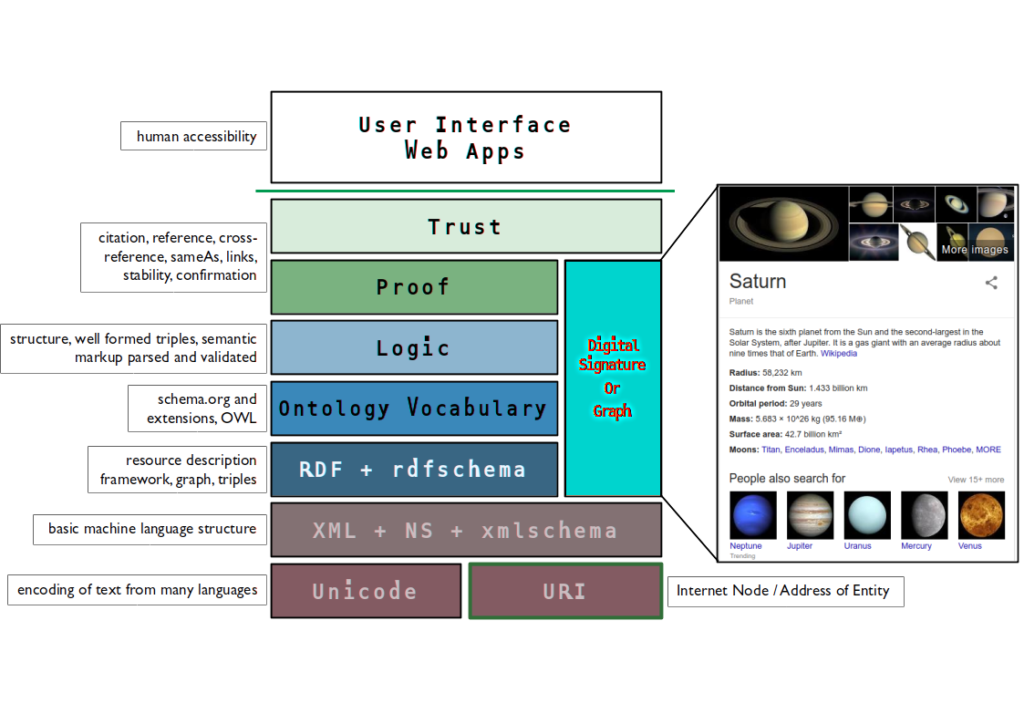 Image: The Semantic Web Tower, first proposed by Tim Berners-Lee, with annotation.
The Last 20 Years – In Summary
As I looked back at the last 20 years of SEO, one thing that stood out to me is that the simplicity that Google has always stood by is still just as important now as it was back in the early stages of search engines. Whilst it's taken 20 years for some within the industry to come to terms with the fact that simple is in fact better, those who have been ahead of the curve adopted this style of website design, development and SEO years ago. Google has always kept things simple from a user's perspective and will continue to do so for years to come. The search engine is fast and easy to use, which inevitably means people will continue to use Google in the future.

Whilst the industry has been moving, so have we at SQ Digital. As one of the first UK SEO agencies, we've continuously reviewed our approach to SEO, had we not done, we wouldn't have stood the test of time the way we have. We've taken great pride in guaranteeing that we have always been ahead of the curve and keeping our finger on the pulse of the very latest industry trends, we've also pioneered many SEO techniques that are still in use today.
As we invest more into technology and allow automation and machine learning to play a pivotal role in the future of SEO, it is exciting to see how our agency has been shaped for scale without compromising on quality and customer service. The next few years are going to be very exciting for us as we move to the next stage of our strategy.