Digital Marketing for Retail Businesses
The retail industry is competitive, with thousands of online retailers to choose from and millions of products on offer. Savvy consumers expect to be able to find exactly what they want when they put a search term into Google, and their expectations are only set to increase as people become more and more comfortable shopping online. You may be looking to encourage footfall in your physical store or boost sales through your online shop. Regardless, getting your brand in front of the right people online is crucial to any retail business looking to thrive in today's increasingly digital marketplace. Digital Marketing gives you the power to be seen and heard by thousands of people interested in your product or service.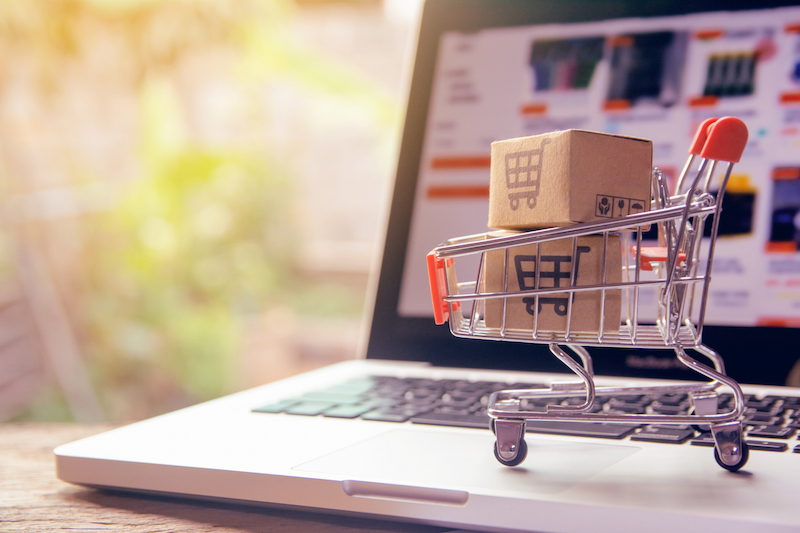 Why is Digital Marketing so Important for Retail?
If you're a small, medium-sized or independent retailer, competing for visibility online with retail giants like Amazon can seem like an impossible task. That's why having a solid digital marketing plan in place is so essential for helping you get your retail business in front of the right people.
Every year, the number of consumers choosing to shop online grows, and it's never been more critical for retailers, even those who rely on physical footfall, to have a digital presence on the internet and incorporate digital marketing into their retail business strategies. It's not about trying to outcompete international corporations but rather targeting the right audiences to get the most out of your marketing. Your target audience could be local people who live within a certain radius of your store or people searching specifically for products you offer.
By fine-tuning your digital presence through a combination of SEO, content marketing, PPC and social media activity, you'll be putting your business in the best possible position to thrive both on and offline. Of course, if that sounds like a lot of time and effort, you can always enlist the help of a digital marketing agency. Whether you decide to keep your marketing in-house or outsource it, make sure you're working towards the right goals. It's all about creating a seamless experience between your online presence and your bricks-and-mortar store.
Getting to Know Your Audience
Did you know 25% of the world's population shop online? That's almost two billion people! Of them, almost two-thirds begin their shopping journey online, even when they end up visiting a physical store. That's a huge number of people, so how do you make sure you attract the right ones?
Understanding your target audience and what makes them tick is the first step to digital marketing success. You need quantifiable and qualifiable information on your ideal customers to gear your marketing efforts toward them. This information includes:
Demographics – their age, location, gender, education and income
Psychographics – their pain points, values, aspirations and hang-ups
How they spend time online – the websites, apps and social media platforms they gravitate towards
The content they consume – blogs, videos, infographics, e-books, podcasts, newsletters
The brands and people they follow – your competitors and influencers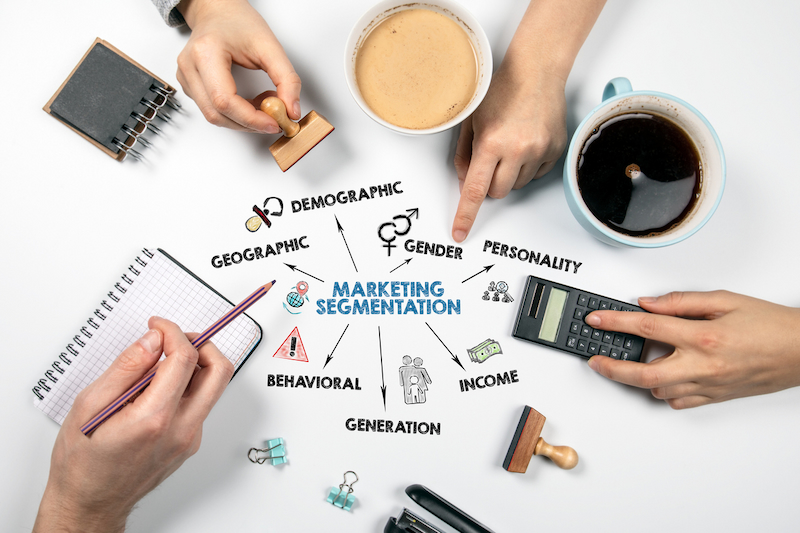 An experienced digital marketing agency can help you gather this information and build an accurate snapshot of your brand's ideal target audience. You can use this information to guide your SME digital marketing strategy.
Once you've identified your target audience, you'll need to work out how best to reach them within the digital ecosystem. This will be determined in part by your target demographics and business goals and may include a combination of any or all the services listed below.
1. Pay-Per-Click (PPC) Advertising
Serving up ads through Google is an excellent way to get your brand and products in front of potential customers. Whether you want to encourage e-commerce sales or drive footfall to your physical store, the type of campaign you'll run will differ.
If you're running a traditional e-commerce website and want your audience to convert into paying customers by buying directly from your website, Google Shopping campaigns are likely the best for you. These ads appear right at the top of the search results and shopping tab, promoting the products on your site visually with a picture and including the price. By running a fine-tuned Google Shopping campaign, you can make sure your products only appear when people search for specific terms.
Of course, if your main goal is to encourage people to visit your store, a Google Search campaign may be a better choice. These ads are displayed at the top of the Google search results page and can be used to target people searching for products like yours in your local area.
However, there's more to it than simply telling Google you want to run an ad. You'll need to decide on the best type of advert, specify the target audience, write ad copy, provide images, create a bidding strategy for your business, set budgets, monitor your campaigns, and make tweaks based on the number of clicks and conversions you get.
If that sounds like a lot of work and time, it could be time to ask a PPC agency for assistance.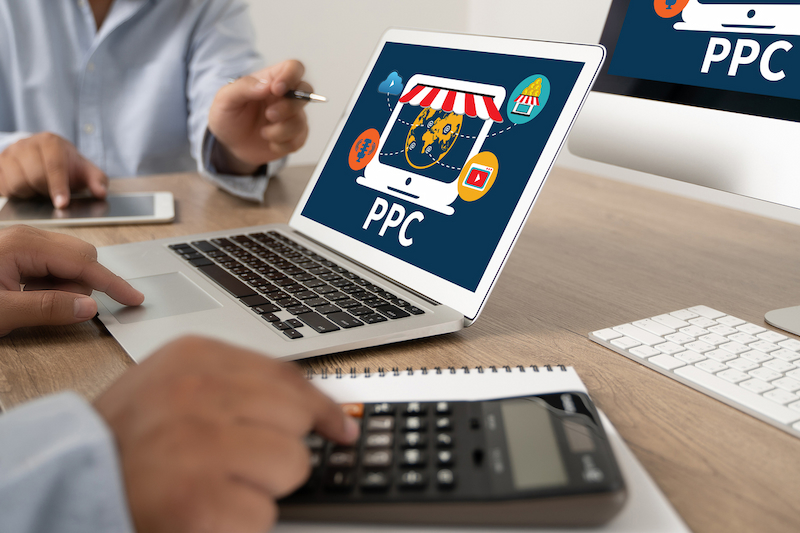 2. Optimising Your Retail Website with SEO
Search engine optimisation (SEO) is vital to helping your retail website climb up Google's organic search results, which appear right below the paid search result. The higher up the search result page your website is, the more prominent your business will be, which can help drive traffic to your site.
SEO is beneficial to both retail businesses looking to convert visitors into paying customers through their online store and those who want to encourage local consumers to visit a shop in person. It's all about making sure your website contains the keywords your target audience is searching for (these will likely be the names of your key products) as well as keeping your site healthy, running smoothly and error-free, as Google will penalise unresponsive or slow websites with broken links.
SEO can be highly competitive and is an ongoing process that requires much care and attention. Therefore, it may be beneficial to get help from an SEO marketing agency if you don't feel you have the time to dedicate to it yourself.
3. Building Trust with Content Marketing
People want to buy from retailers they trust, and content marketing is a perfect way to build that trust. Content marketing involves writing blogs, newsletters, opinion pieces and other customer-facing content. You can use content marketing to target longtail keywords and terms that people search for. These online searches could be questions about products you sell, how to use them or how they can solve a particular problem.
By creating fresh, unique content regularly for your website, you'll not only satisfy Google's algorithm, which rewards consistently updated, relevant content, but you'll establish yourself as an expert in your industry.
An example of a great retail blog would be one that showcases a mixture of how-to guides for your products, informational pieces that delve a little deeper into your industry, and data-driven articles specifically targeting the questions and terms your audience is searching for.
Much like SEO, content is a long-term investment that needs ongoing attention. It will require someone who's got the time to write engaging content in a consistent tone of voice with your specific customers' best interests in mind.
If you struggle with time, you can use a freelancer or a content marketing agency. You can have a professional writer take care of your online content, so you can focus on running your business.
4. Social Media for Retailers
It's no secret that people spend a tremendous amount of time on social media, and you can tap into those markets with both organic social media and paid social media. When we say organic, we're referring to any activity your business makes on social media platforms that you haven't paid money to have placed in front of people. These posts reach wider audiences through engagement, shares and reactions. On the other hand, paid social media works a little bit like Google Advertising, where you choose a demographic, budget, and other metrics that help get your social ads in front of relevant audiences.
We've written a lot about social media, from how to grow your business on Instagram to creating the perfect Facebook advert – two great articles for retailers. When considering your overall retail digital marketing strategy, the important thing to know is which social media platforms your audiences are using most regularly. Be most active on those platforms. Make sure all your organic and paid social media branding aligns with your website and physical branding, contributing to that seamless experience across social media, your website, and your physical store.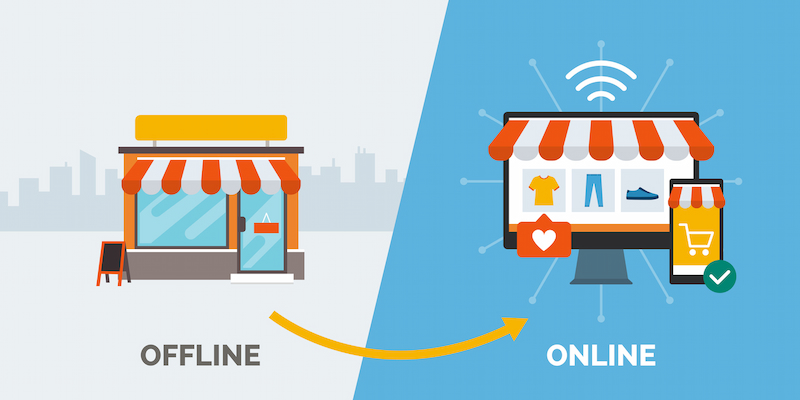 Strong digital marketing for retail businesses will require a combination of the above. It's a balancing act, and knowing where to invest your time, effort, and money will depend on your business goals and target audiences.
As a digital marketing agency that specialises in SME digital marketing, we help retailers both local and nationwide build and maintain an online presence and turn that visibility into actual, tangible sales. If you're interested in knowing more about what we do here at SQ Digital, have a read of our case studies to understand the types of retailers we've had success with, in recent years. When you're ready, contact us to find out more about how we can help your retail business succeed online.