Outsourcing SEO: Why SMEs Should Entrust Their SEO to Industry Experts
For a small business owner, the decision to outsource any type of work can be difficult. You're handing over a part of your business to specialists, but still, they are people you do not know or trust yet.
On the flip side, you're likely juggling customer relations, recruitment, sales, accounts and marketing, to name a few. If you keep all avenues of work in-house you run the very real risk of spreading yourself too thin. This can negatively impact your business's performance.
Outsourcing your marketing, and more specifically your search engine optimisation (SEO), can be very advantageous. By choosing the right SEO agency, you can save time for other parts of your business and see more significant improvements in your SEO results.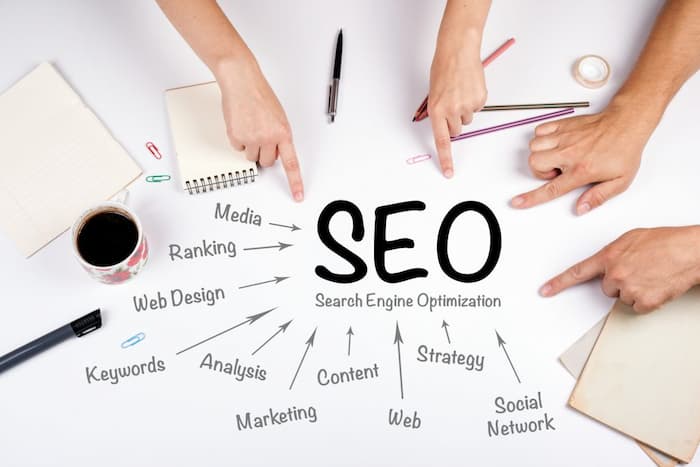 The Benefits of Outsourcing SEO:
It is Cost-Effective
By trusting an SEO agency, you do not need to hire in-house. Hiring permanent or contract staff is more costly than paying a retainer to an agency. The money saved can be spent on other marketing channels or can be invested in another area of your business.
You are Guaranteed Expert Services
As an SME business, you are specialists in your own field which makes hiring an SEO expert in-house, without knowing the right questions to ask, a daunting and potentially risky task.
A digital marketing agency has experience in optimising several different websites including clients that work in the same sector as your own business. They have had the opportunity to already learn what works and doesn't work.
An in-house SEO employee can only work and gain experience on your company website which could limit their ability to try innovative techniques.
It Frees Up Resources Internally
Outsourcing your SEO can save you time and time is money for all SME businesses. If you are personally doing SEO or managing internal SEO staff, outsourcing the work means you can focus your time where you need to.
Here at SQ Digital, we provide regular updates on SEO marketing performance to all clients in an easily digestible format.
We tailor our services to meet our clients' needs. If you want us to feel like an extension of your own company, with regular and detailed updates, then we can be just that.
Your Business's Reputation is Safe
Outsourcing SEO to a trusted agency can save your business's reputation. Unfortunately, we have reformed the SEO on many websites where black hat instead of white hat techniques were used.
Bad links, misleading content and many other factors can not only stunt your SEO but it can negatively impact it. Google, and other search engines, see certain website changes and behaviour as manipulative and will exclude your website from search results.
We are experienced in helping SMEs recover their online visibility after penalties like those described above. For over 20 years we have kept websites compliant with continuously changing Google search guidelines and other search engine recommendations.
Banks Lyon, a local luxury jewellery and watch retailer, has entrusted SQ Digital with their digital marketing for over 15 years. We have seen them through multiple core Google algorithm updates and changes to online customer expectations.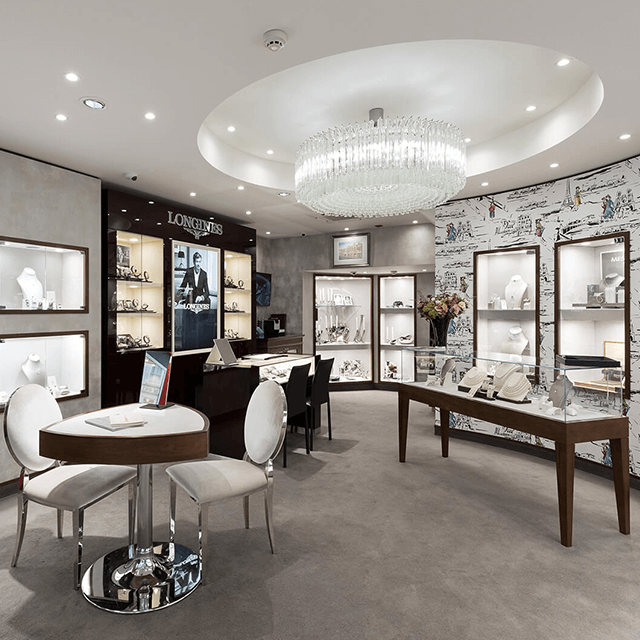 It Opens You Up for Further Digital Marketing Opportunities
An SEO marketeer will not usually work in silo at an agency but will be working daily with specialists in other marketing channels, such as Google Ads experts. This collaboration will lead to further recommendations for your business that could catapult your business in front of a larger online audience. An agency can help you develop your wider digital marketing strategy.
Choosing the Right SEO Agency for You
The advantages of outsourcing SEO are clear, however, investing your trust and money into the right digital marketing firm is essential. We know that it can feel daunting to enter into an agreement with a new agency which is why we do the following to put you at ease:
We Take Time to Get to Know You
We never jump straight on your website and start making changes without first learning about your company. We establish your goals, competition, and technical nature of the business. We often visit our clients to see how they operate and to gauge the personality of their business before we carry out work on their behalf.
We Don't Force Clients into Year Long Contracts
As an SME ourselves, we know that entering into a long contract is a big commitment. It can limit your ability to react financially to economic and industry-related changes. This is especially pertinent following the COVID-19 pandemic. We work with you to create a dedicated marketing plan to meet the objectives of your business over a period of time that lets your feel reassured but with enough time for us to demonstrate tangible results.
We Have A Proven Track Record of Success
Being able to demonstrate success for other clients is an absolute must when considering a digital agency. We have an extensive portfolio of case studies that showcase our work for clients of all different industry sectors.
We've Being Doing This for Over 20 Years
SQ Digital was founded in 2000 as an SEO specialist agency. Over the years we have developed into a full-service digital agency but SEO remains very much at the heart of what we do. As search has changed we have proven ourselves to be adaptable and to be proficient at navigating our clients through these changes successfully, keeping them at the top of Google.
Get in Touch with Us Today
If you are considering outsourcing your business's SEO, then please do get in touch. You can call us or fill out our online form. Alternatively, you can submit your website through our free SEO audit tool and one of our sales team members will get in touch with you.